Staying hot into the weekend
Published: Aug. 6, 2020 at 4:26 PM CDT
NORTH PLATTE, Neb. (KNOP) - An upper level ridge of high pressure will lead to a mainly dry but very hot weekend across western Nebraska as temperatures surge into the 90s and lower 100s.
While mainly dry weather is expected, some storms are possible at times through this weekend as weak disturbances aloft move over top of the ridge of high pressure and pass through our area. Thursday night could again see some scattered storms across the area with an isolated strong to severe storm possible.
For Friday, some clouds and some patchy fog are possible in the morning, but by the afternoon mostly sunny and hot conditions are expected with highs in the mid to upper 90s and lower 100s across western Nebraska.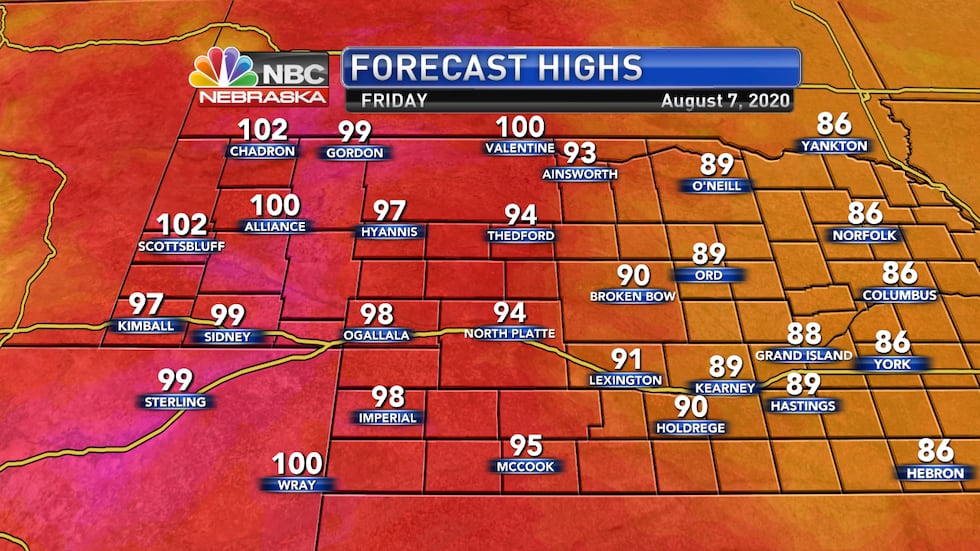 Saturday won't be quite as hot, but temperatures are still forecast to reach the mid 90s for most of the area. A cold front will begin to push into the area, before stalling out across parts of northern Nebraska. This likely will bring in a better chance for some strong to severe storms across the northern sections of the state, but an isolated strong to severe storm for North Platte will also be possible Saturday evening.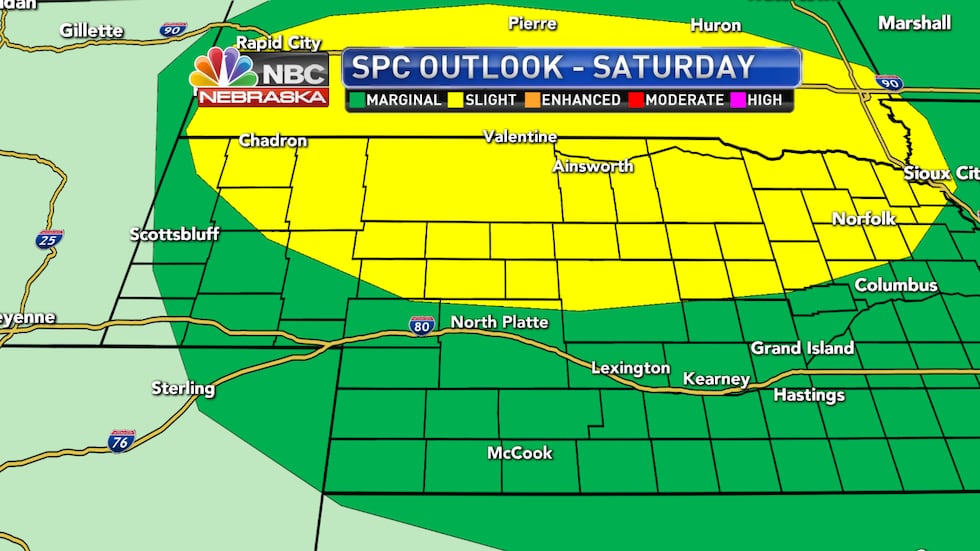 Temperatures likely stay in the mid 90s on Sunday with mostly sunny skies. Again chances for thunderstorms will linger in the forecast, though it should be dry for most of the day. Some strong to severe storms will remain possible Sunday afternoon and evening, especially in northern Nebraska.
Cooler weather is expected into early next week as the front finally pushes through. Temperatures are forecast to drop into the lower 80s by Monday before warming back to the upper 80s by the end of the week next week.
Copyright 2020 KNOP. All rights reserved.