Fire and EMS wins the Battle of the Badges Blood Drive bragging rights
11th Annual Battle of the Badges Blood Drive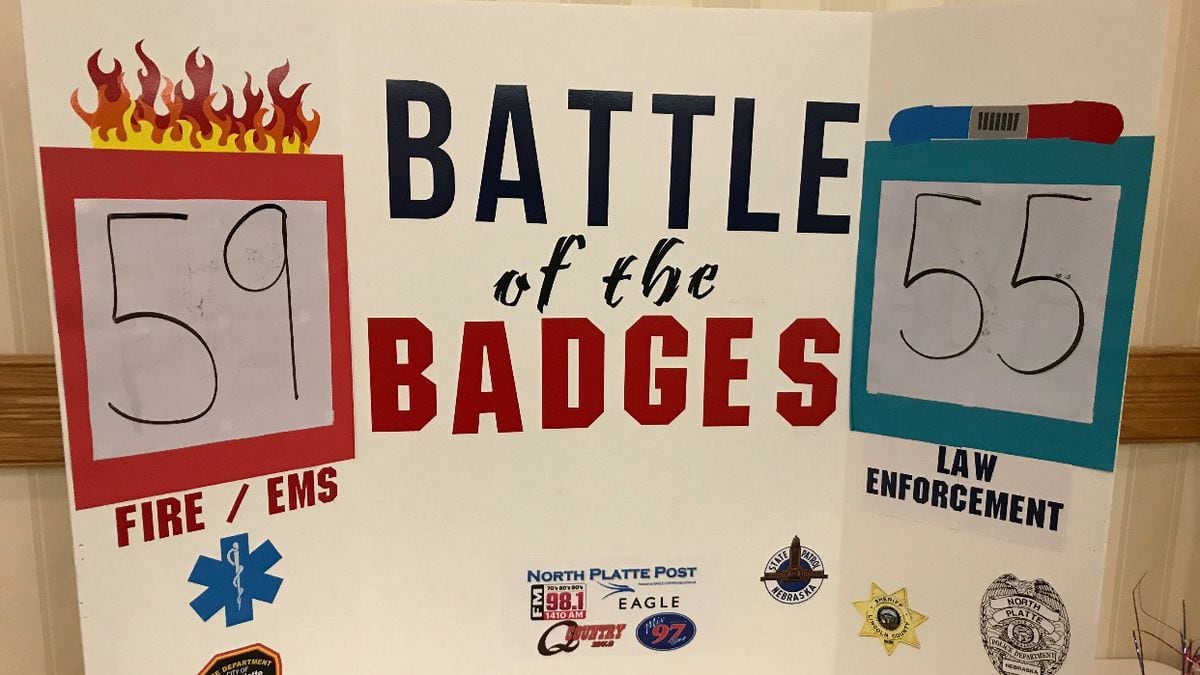 Published: Sep. 11, 2020 at 4:04 PM CDT
NORTH PLATTE, Neb. (KNOP) - UPDATE: The tally at the end of the day Friday reveals Team Fire and EMS beat Team Law Enforcement by four donors this year. The 11th Annual Battle of the Badges Blood Drive, hosted by the American Red Cross, had a goal of 99 pints this year.
The American Red Cross will share how many pints of blood were collected, and News 2 will update with that information when it becomes available.
Team Fire and EMS brought in 59 donors, while Team Law Enforcement trailed with 55.
*********************************
We all win when people donate blood. The American Red Cross is hosting a special event Friday from 11 a.m. to 6 p.m. at the Ramada Inn in North Platte.
The 11th Annual Battle of the Badges Blood Drive pits the Fire and EMS against law enforcement in our area in a friendly battle to see which can recruit the most blood donors.
The drive includes free COVID-19 antibody testing on all donated blood, and a t-shirt for donors to wear, promoting the message of the importance of giving blood.
The results to this year's battle will be announced after the event wraps up at 6 p.m.
Copyright 2020 KNOP. All rights reserved.