More Sunshine, Warm Weather on Tuesday
Published: Oct. 2, 2020 at 3:30 PM CDT
|
Updated: Oct. 5, 2020 at 2:47 PM CDT
NORTH PLATTE, Neb. (KNOP) - More warm, dry weather is expected into the day on Tuesday as the weather pattern will remain unchanged into the day on Tuesday. While sunny skies are expected, some haze and smoke drifting through the area will be possible and fire danger will likely remain elevated into the day on Tuesday.
Temperatures are forecast to return to the 80s to near 90° on Tuesday as high temperatures stay well above average for this time of year. Plenty of sunshine is expected and winds will be a bit breezy, out of the west and southwest at around 8 to 18 MPH.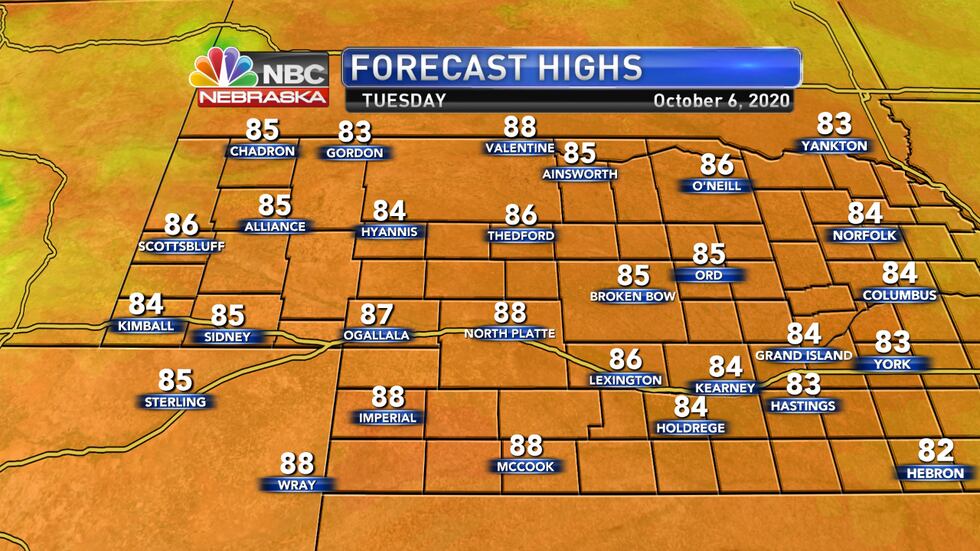 With continued warm, dry, and breezy conditions, fire danger will likely remain elevated on Tuesday as any fires that start could get out of hand very quickly. Red Flag Warnings are in place across the area through Monday evening and we could likely see more of them throughout the week.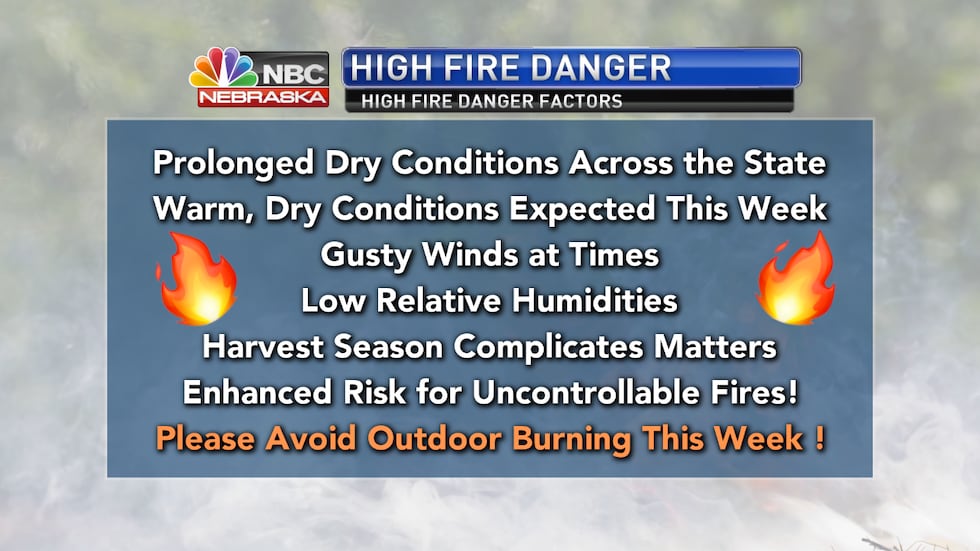 Rain chances remain out of the forecast through the rest of the week as temperatures should hold into the 80s to near 90° through Friday with plenty of sunshine with gusty winds at times. By the weekend, temperatures should cool back a bit into the upper 70s to low 80s with cooler, more seasonal temperatures expected by early next week. Rain chances likely don't return to the forecast until late this weekend and into early next week when the weather pattern finally shifts.
Copyright 2020 KNOP. All rights reserved.