Buddy Watch Walk bringing awareness to veteran suicide
Saving our veterans
Published: Oct. 28, 2020 at 11:39 PM CDT
|
Updated: Oct. 29, 2020 at 1:23 PM CDT
NORTH PLATTE, Neb. (KNOP) - Suzanne Richardson of North Platte said the average number of veterans who commit suicide per day in America is 22. But she said that number is up due to COVID-19, to about 26 a day. And she and others want veterans to know there are people who care, and people who want to help. And, there is help available.
North Platte Buddy Watch Walk

October 29, 2020

21st Century Veterans Memorial

Walking 2.2 miles for veteran suicide awareness

Any donations and t-shirt sale profits go to "Fight the War Within"

Line up for walk at 5:45 p.m., Thursday

Walk starts at 6 p.m.

Call Suzanne Richardson at 308-660-0987 with any questions, or if you are a veteran who needs help.

If you still want a t-shirt after the walk, contact Suzanne or Michelle Whips (Groovy Granny).
The Veterans of Foreign Wars stated that the daily average of veteran suicides has increased from 22 to 26 a day, due in large part to the isolation and stress of the coronavirus pandemic.
To bring awareness to the devastating fact of veteran suicide, PTSD and traumatic brain injury, and other issues plaguing many veterans, Richardson hopes a walk on October 29 will be the start of helping as many veterans as possible, and to bring awareness to others about the problem.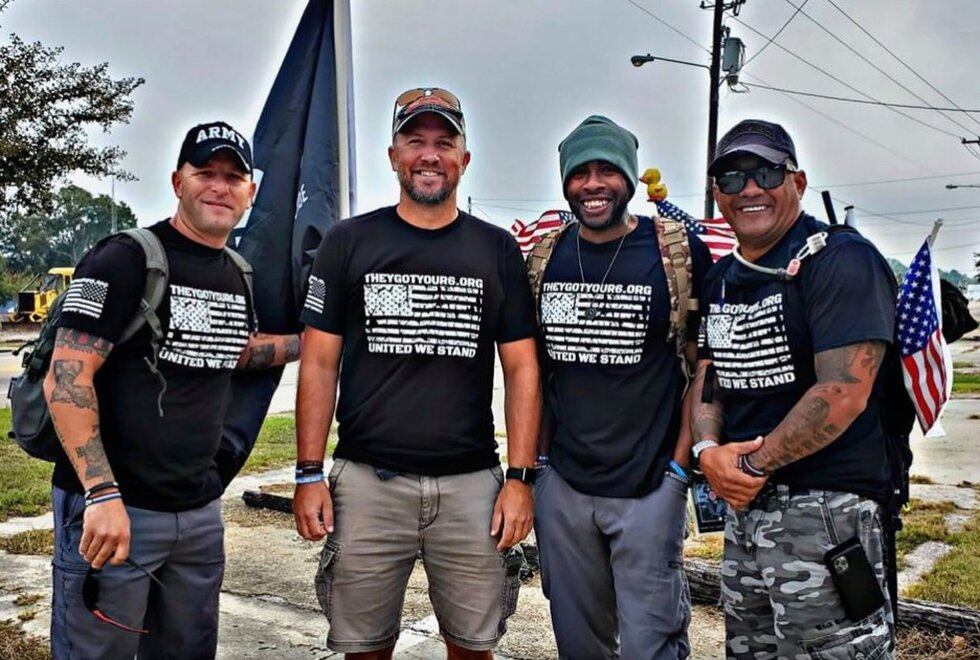 Richardson's brother is a veteran, and she said she cannot imagine ever losing him. Jason Hanner is a member of a group called The Buddy Watch. The group of four veterans made up of Hanner, John Ring, Jimmy Mathews and Paco Baltazar walked nearly 2500 miles from Tybee Island, GA to Santa Monica Pier, CA, ending their first journey on July 14, 2020. On October 1 the four veterans headed east from Pearl, MS, back to Tybee Island, Ga. This walk is 601 miles, and they plan to arrive on December 3.
Buddy Walk East is part of a National campaign to raise awareness of the issues plaguing American Veterans. But now they are asking everyone else to join in regardless of location.
Buddy Watch Walk Day was created to do just that. The group wants everyone to join the 2.2 mile walk wherever they are. Any donations made, and the profits from t-shirts being made available by Groovy Granny's Michelle Whips of North Platte will be donated to the non-profit agency, "Fight the War Within."
You can order a t-shirt to support this effort (even if you do not walk) by contacting Richardson at 308-660-0987 or Whips at 308-520-7158. T-shirts are $15 and come in sizes small through X-Large. 2X-5X are are available for $18 each, and t-shirts must be paid for when placing your order.
Copyright 2020 KNOP. All rights reserved.