Friday Forecast: Cooler temperatures into Friday and the weekend
Published: Nov. 19, 2020 at 2:25 PM CST
|
Updated: Nov. 19, 2020 at 6:39 PM CST
NORTH PLATTE, Neb. (KNOP) - After a really nice stretch of weather over the past few days, cooler temperatures with some chances for light rain and snow will headline the forecast into Friday and the weekend.
Thursday night and into Friday should stay fairly mild with above average temperatures expected into early on Friday. Skies should see increasing clouds, eventually becoming mostly cloudy with a northwest winds around 10 MPH as a cold front exits the state. It's expected to be a dry front , so no rain or snow is expected.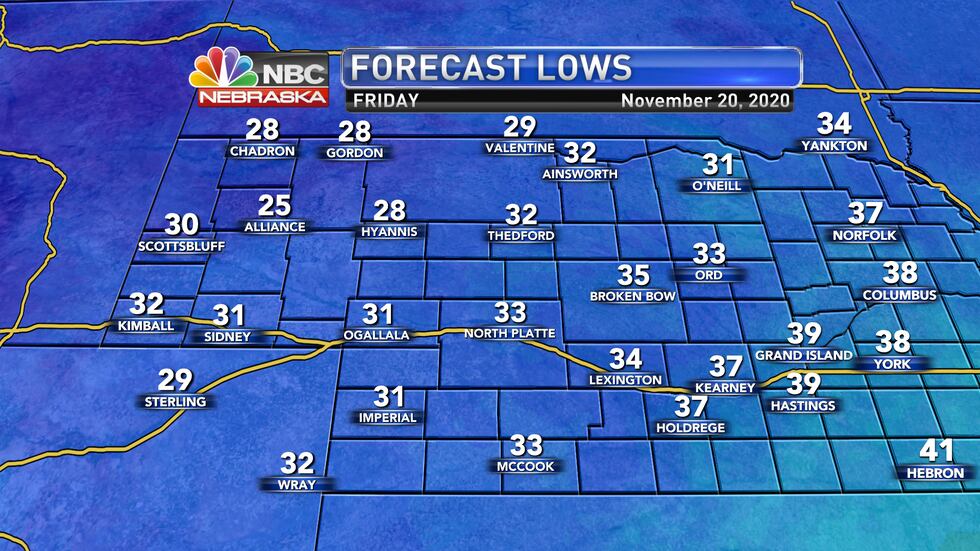 Behind the front, cooler temperatures should arrive for Friday, though for many of us - including North Platte - we'll still see above average temperatures. Look for highs ranging from the upper 40s to upper 50s across western Nebraska with more clouds than sun throughout the day at a northwest winds up to around 10 MPH.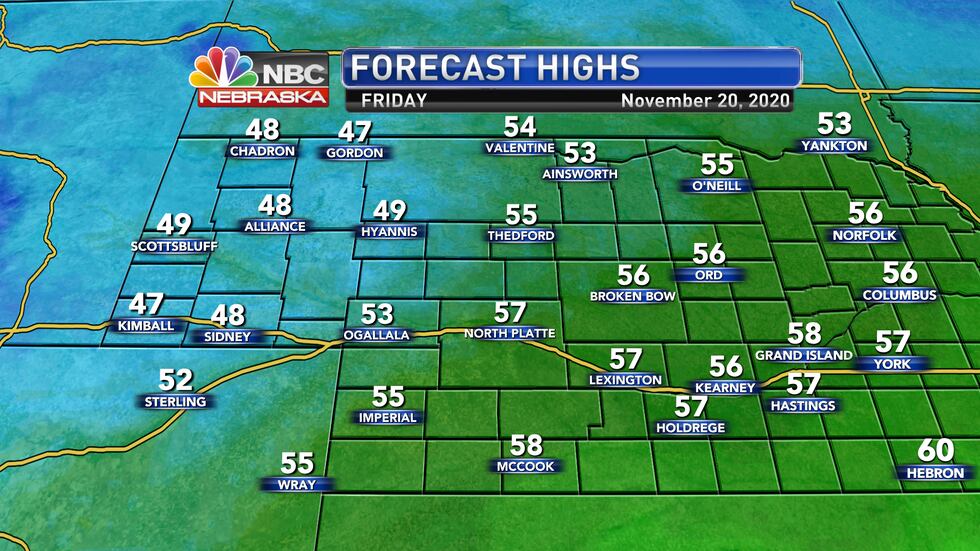 Starting Friday night and into the day on Saturday, a weak disturbance moving through the area could bring in some light rain and snow showers to the area, but chances are low and and the air is dry so it will be tough for anything to reach the ground should precipitation develops. Eastern Nebraska into Kansas stands to see a better chance for precipitation this weekend. Temperatures by Saturday afternoon should warm up enough that any moisture we do see falls as rain. Look for more seasonal afternoon highs in the 40s to near 50° across western Nebraska.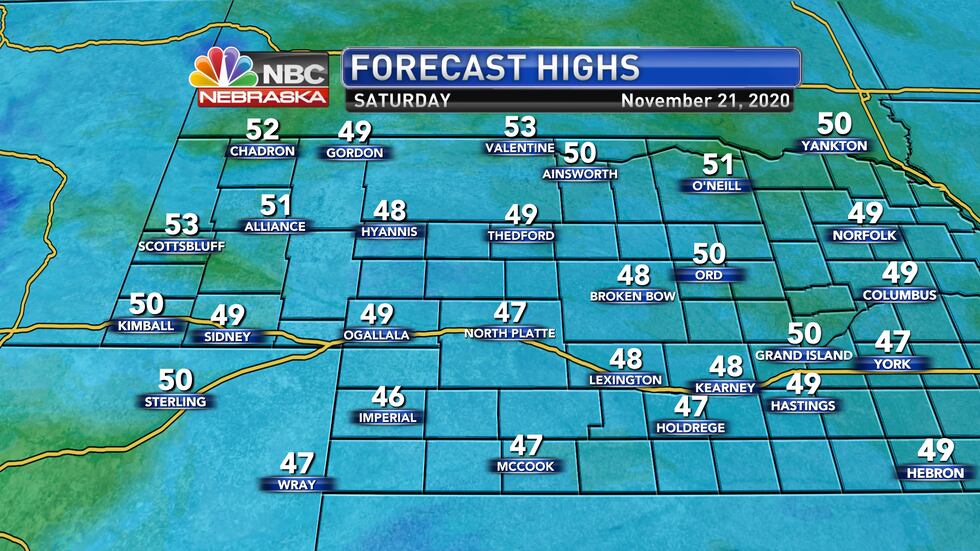 High pressure settles into the area for Sunday which should lead to mainly sunny skies with seasonal highs in the 40s to near 50°.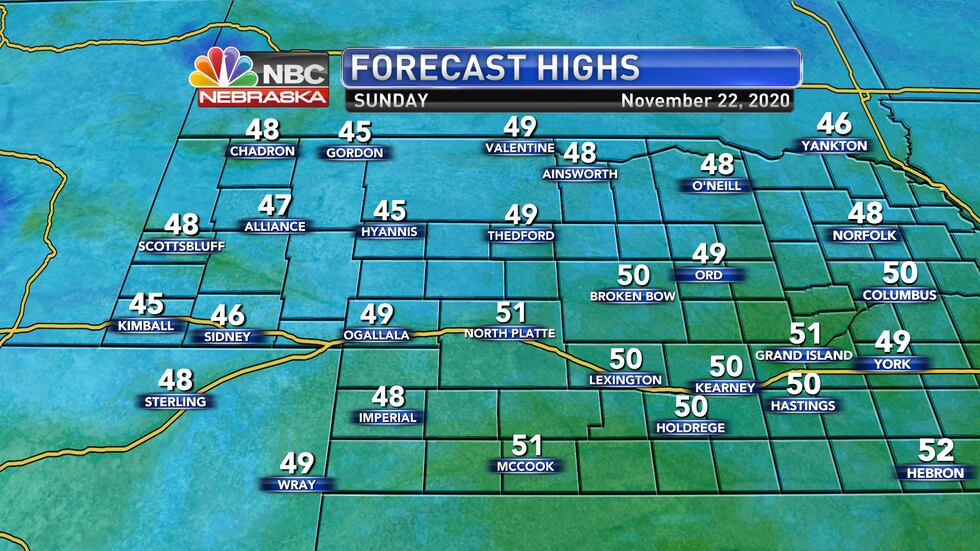 Copyright 2020 KNOP. All rights reserved.