Wild West Arena Foundation recognizing extraordinary contributions to NEBRASKAland Days
Hadley Barrett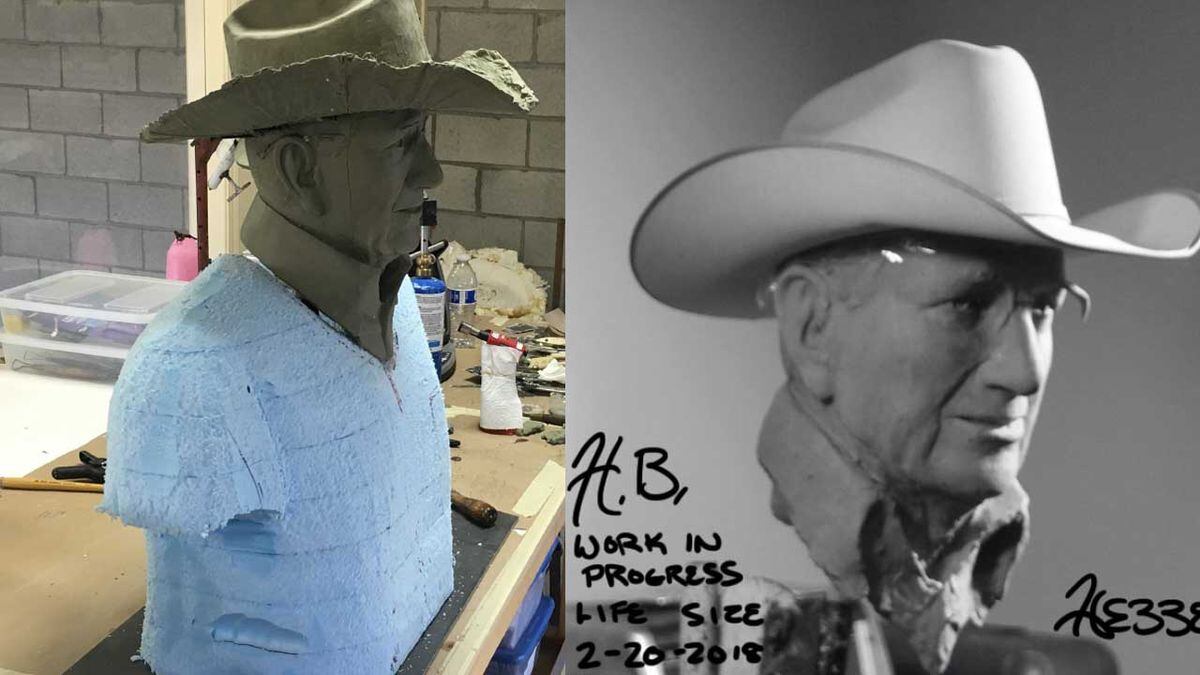 Published: Apr. 12, 2021 at 12:09 PM CDT
NORTH PLATTE, Neb. (KNOP) - The Wild West Arena Foundation has launched a new fund and a corresponding fundraising drive to recognize those who have made extraordinary contributions to NEBRASKAland DAYS, the Buffalo Bill Rodeo, and the organization's legacy.
The first honoree sets the bar very high.
The Foundation has teamed up with Hyannis area artist Jake Hebbert to create a bust of the legendary Hadley Barrett who anchored the Buffalo Bill Rodeo as its announcer for over 50 years until his death in 2017.
The North Platte native was one of the most respected announcers in the business, having been named PRCA announcer of the year four times, announcing the National Finals Rodeo 5 times, and being inducted into the PRCA Hall of Fame. He was also known for taking young announcers under his wing and sharing information and encouragement with those young folks.
"Hadley was synonymous with the Buffalo Bill Rodeo. It still feels a little weird not to be able to visit with him every June. He always had something kind to say."
"Hadley was not only an icon in the rodeo industry but in the entertainment industry that spanned television and Country music. His voice was immediately recognizable and his patriotic rendition of God Bless America is very special and used at the opening of rodeos across the country yet today. We are very excited to get the bust of Hadley permanently positioned at the Wild West Arena. "
Donations for the memorial have already exceeded the 25% mark. The Foundation hopes to raise more than $30,000 to construct the memorial and keep a reserve on hand to maintain the area designated to host it, underneath the grandstand at the Wild West Arena.
The effort to support the Memorial Fund will be the focus of the Foundation's efforts during North Platte Giving Day on May 5th. Donations can be made by sending a check to the Wild West Arena Foundation at 2801 Charlie Evans Dr in North Platte, or through the Giving Day Portal when it opens.
Copyright 2021 KNOP. All rights reserved.