Published: Jun. 4, 2021 at 9:16 PM CDT
|
Updated: Jun. 4, 2021 at 9:30 PM CDT
NORTH PLATTE, Neb. (KNOP) 'SCOTTSBLUFF, Neb. (KNEP)- A 'summer-like' weather pattern remains in place heading into the weekend. Saturday's temperatures will again be in the lower 90s over much of the Greater Nebraska area, but in the Panhandle and the far northerN reaches of the state the heat will be better focused with afternoon highs in the mid to upper 90s. The only records that appears in jeopardy is Valentine where the thermometer could approach 100. That will threaten the 2012 record of 102. Chadron and Scottsbluff may threaten a 2018 record of 98 degrees. South winds till transport Gulf moisture north, adding more humidity making it feel a little more muggy.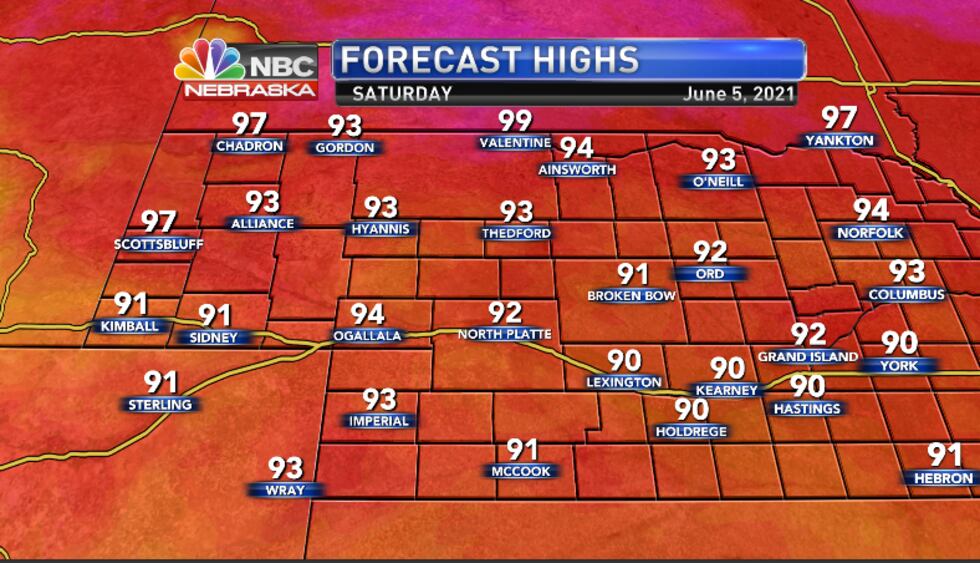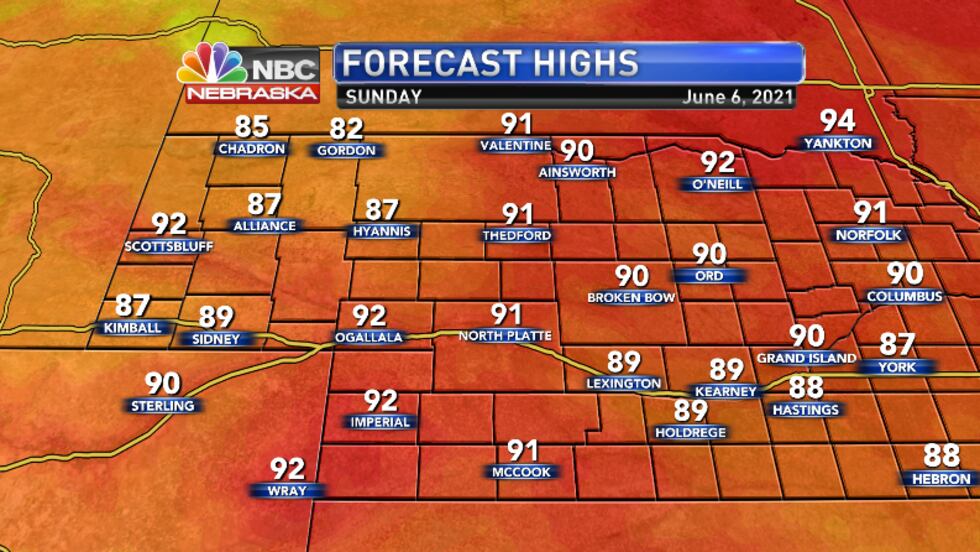 Sunday will again see temperatures in the lower 90s in Southwest Nebraska and the Northern Sandhills, but farther west there will be highs in the 80′s to offset the 90 degree heat. Given the heat and humidity in place, a low pressure trough tracking into the state could trigger a few isolated thunderstorms Sunday evening with activity diminishing toward sunset. The intensity of the storms will have to be watched, with a potential for a strong storm or two but severe weather generally is not anticipated.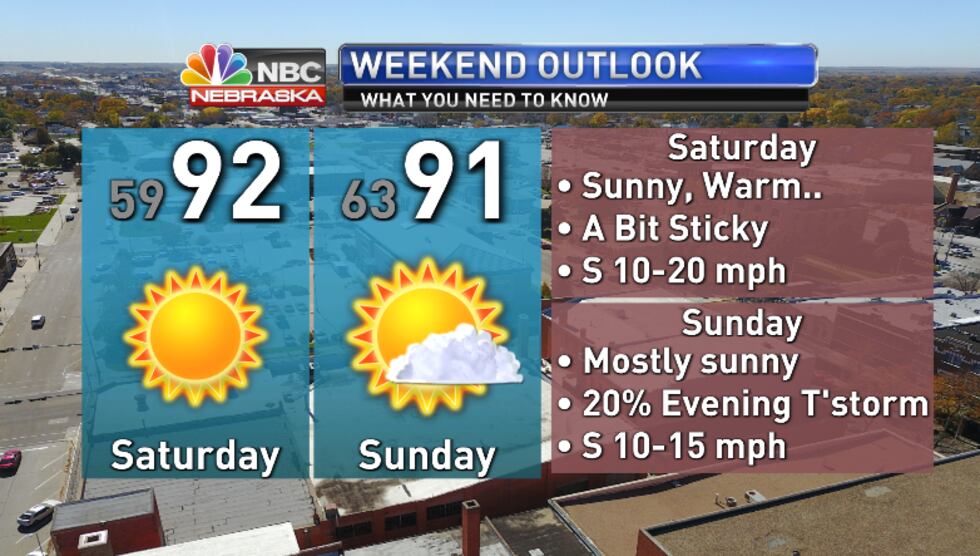 Temperatures next will continue to be in the upper 80s and lower 90s with low chances for thunderstorms just about every day. Wednesday appears the most favorable for storms but it's a bit too far out for specifics.
Copyright 2021 KNOP. All rights reserved.