Scattered storms Tuesday night with more hot, humid weather for Wednesday
Published: Jun. 8, 2021 at 2:45 PM CDT
|
Updated: Jun. 8, 2021 at 9:18 PM CDT
NORTH PLATTE, Neb. (KNOP) SCOTTSBLUFF, Neb. (KNEP)- We'll keep an eye on the potential for some storms as we head into Tuesday evening as a disturbance aloft along with the heating of the day could lead to some isolated to scattered severe storms moving off the High Plains and into western Nebraska through Tuesday evening. The SPC has highlighted areas along and just west of North Platte with a marginal and slight risk for severe weather through Tuesday night.
Storms could move through the Sandhills and into the area by late Tuesday night and through the overnight hours but some uncertainty exits as a result of the effects of the storm ongoing in South Dakota and the elevated nature of storm development. Damaging winds and large hail would likely be the primary threats with some locally heavy rain possible. Storms should quickly push out of the area into early Wednesday morning with skies becoming mostly sunny by Wednesday afternoon and Wednesday evening.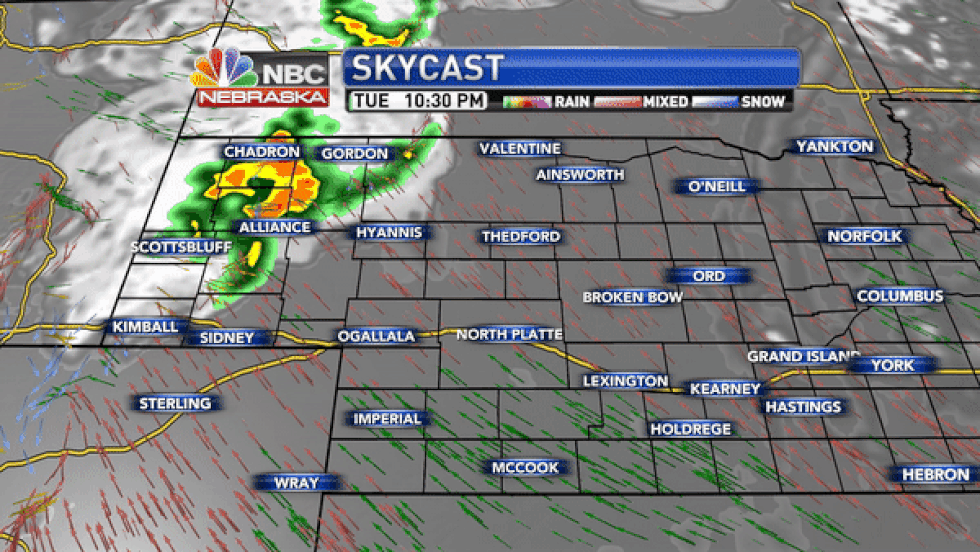 We should see dry weather then for the second half of Wednesday and through the first half of Wednesday before our next chance for storms will arrive into the day on Thursday as a cold front begins to push through the state. The combination of the cold front, strong daytime heating, and high dew points will once again set the state for the potential for additional strong to severe storms into the Thursday afternoon and evening across parts of central and western Nebraska.
Temperatures won't change much the next several days with highs for both Wednesday and Thursday likely sitting in the upper 80s to the lower and middle 90s with Thursday being the warmest of the two days.
Temperatures will then be cooler behind the front on Friday, but only for a short while as they should jump back to the upper 80s and low 90s by this weekend and into next week.
Copyright 2021 KNOP. All rights reserved.