Weather focus this weekend turns to storms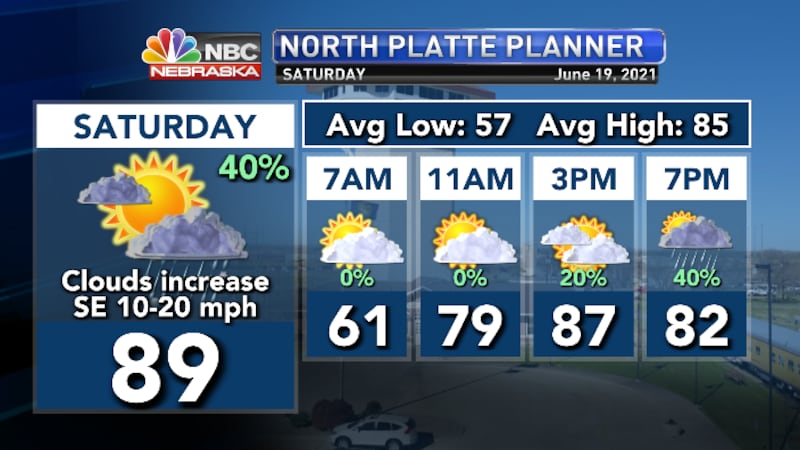 Published: Jun. 18, 2021 at 9:21 PM CDT
|
Updated: Jun. 18, 2021 at 9:24 PM CDT
NORTH PLATTE, Neb. (KNOP) - South winds will provide the moisture as a passing warm front provides the trigger. Both will combinE to bring widespread storm chances to Western and Southwest Nebraska late in the afternoon and into the evening of Saturday. Individual storms will beging rolling off the High Plains into the Panhandle by mid afteroon forming into a line of storms as they push into the Central Sandhills and Southwest Nebraska by early evening.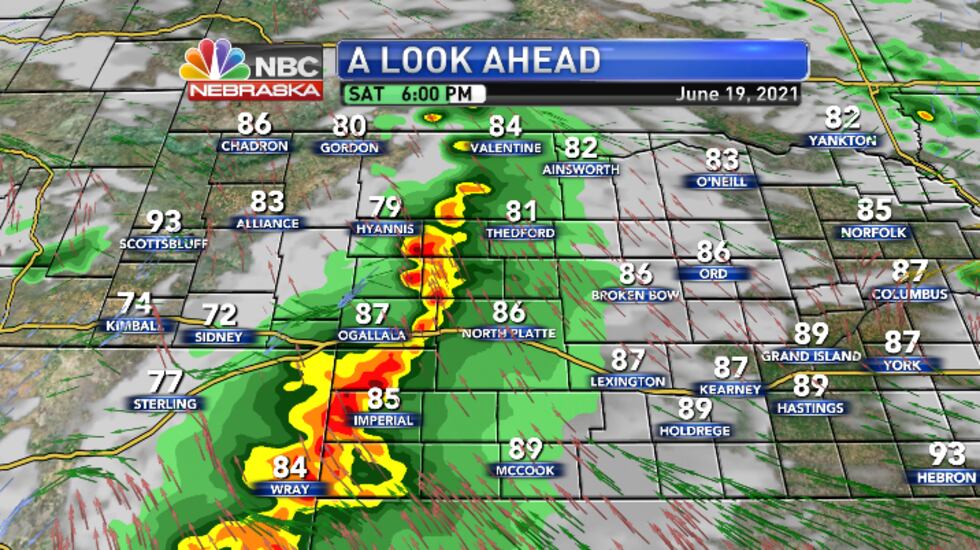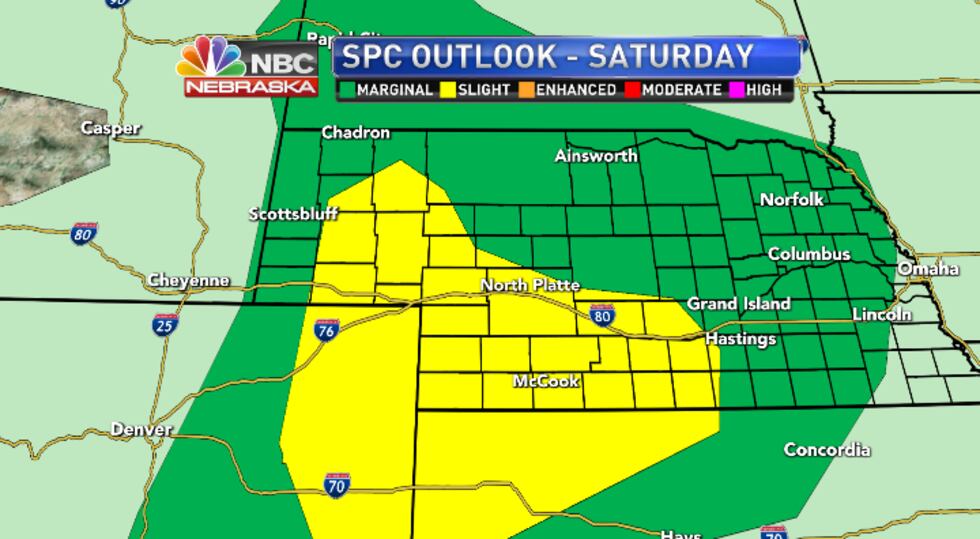 There is a 2 and 5 chance of severe weather with large hail a threat early in the development, then a damaging wind threat as the line comes together. For North Platte, storms could threaten in the early to mid evening. Highs on Saturday will be in the upper 80s to lower 80s with morning sunshine becoming more obscurd by clouds through the afternoon.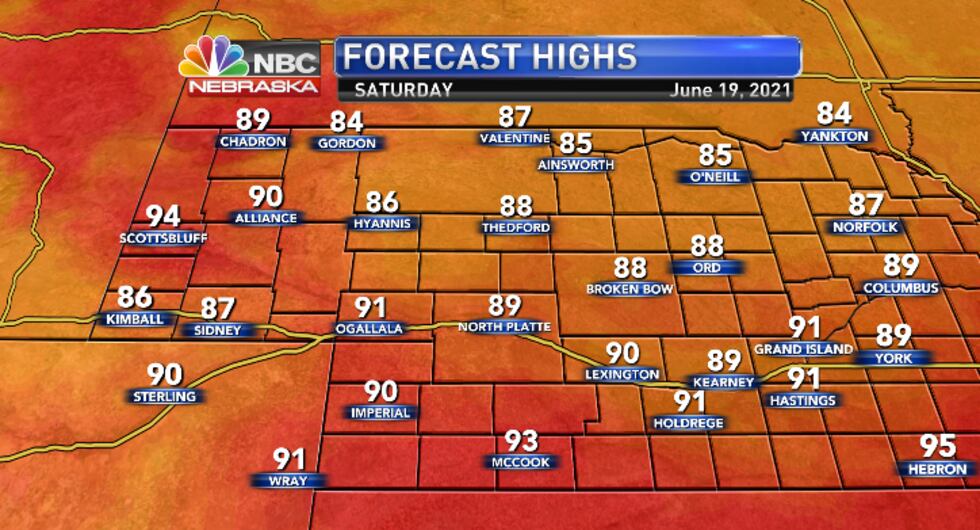 On Sunday a cold front will dive across the region keeping temperatures down to more seasonal levels. With breezy conditions, highs temperatures will range from the 70s in the Northwest Sandhills and Eastern Panhandle, to the mid to upper 80s near the the Kansas line.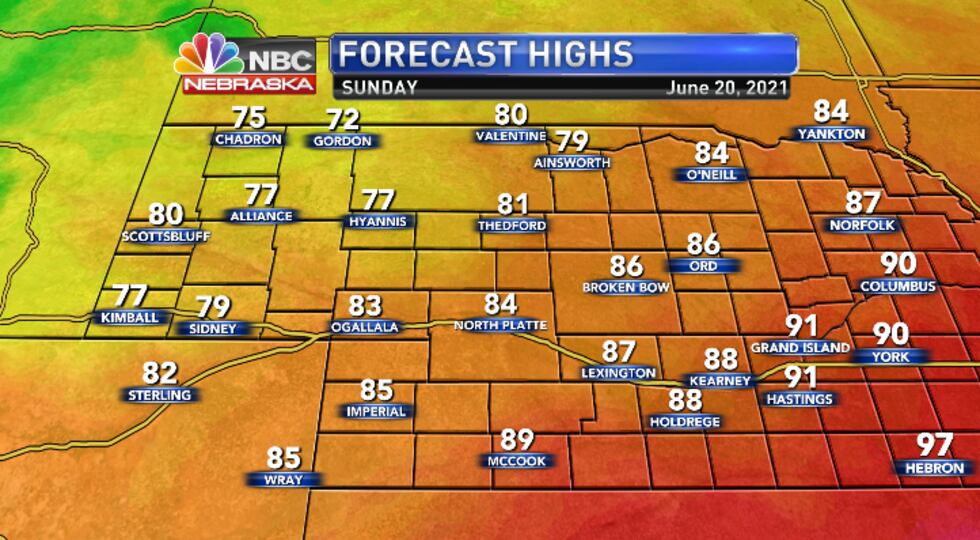 Rain showers and isolated thunderstorms will again be a threat by Sunday afternoon but the severity will be mininal. In the wake of the front, Monday's temperature climb will be stifled in the mid to upper 70s. Enjoy it because the numbers will quickly rise into the mid 90s by midweek.
Copyright 2021 KNOP. All rights reserved.