Saturday Forecast: Unsettled weather along with seasonably cool temperatures expected for the weekend...
Published: Jun. 25, 2021 at 5:01 PM CDT
|
Updated: Jun. 25, 2021 at 10:36 PM CDT
NORTH PLATTE, Neb. (KNOP) SCOTTSBLUFF, Neb. (KNEP) - As temperatures cool DOWN...precipitation chances remain HIGH for both Saturday and Sunday. Our severe weather threat looks limited this weekend...but periodic showers and thunderstorms will continue to try and put a damper on some outdoor plans. A few hit and miss showers may try to drift out of the Northern Sandhills in the morning, but its mainly in the afternoon that, while scattered, a little better coverage of thundershowers may occur. Severe weather isn't expected. Afternoon highs are expected to be in the mid to upper 70s both Saturday and Sunday.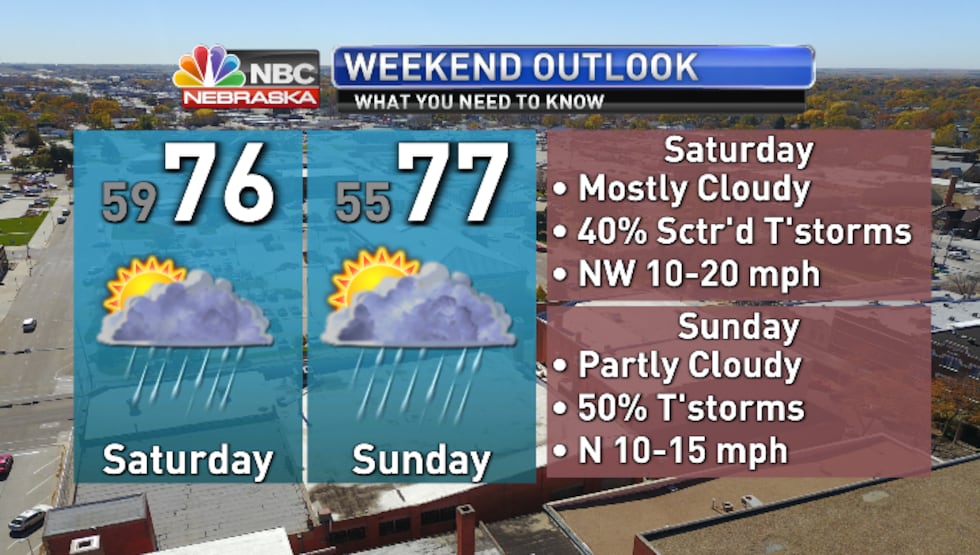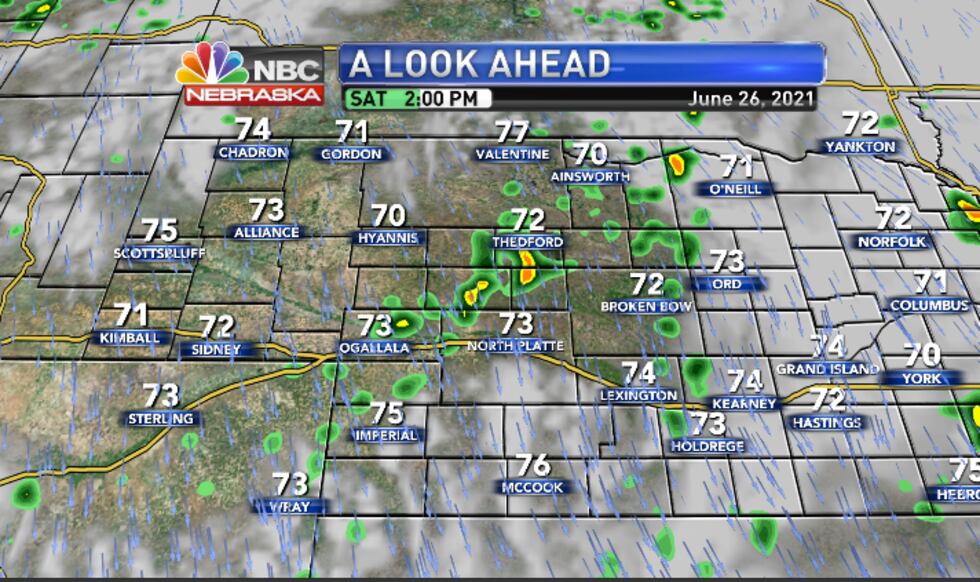 At this time it looks like off-and-on precipitation chances will continue well into the new work week. We start off with unseasonably cool temperatures for Monday and Tuesday as highs in the 70s and lower 80s expected...with a slow warming trend on tap for Wednesday...Thursday...and Friday.
Copyright 2021 KNOP. All rights reserved.