Published: Jul. 5, 2021 at 7:52 PM CDT
NORTH PLATTE, Neb. (KNOP) -SCOTTSBLUFF Neb. (KNEP) - The recent hot weather will cool down as a cold front sweeps across the state on Tuesday. An increase in clouds along with rain chances and refreshingly cool northwesterly winds, should knock temperatures back into the low to mid 80s. The front will beging to move through late morning into the early afternoon with rain chances increasing and becoming more widespread. There will be enough moisture in place to produce some 1/4 to 1/2″ amounts of rain with the potential for localized amounts of an inch or more.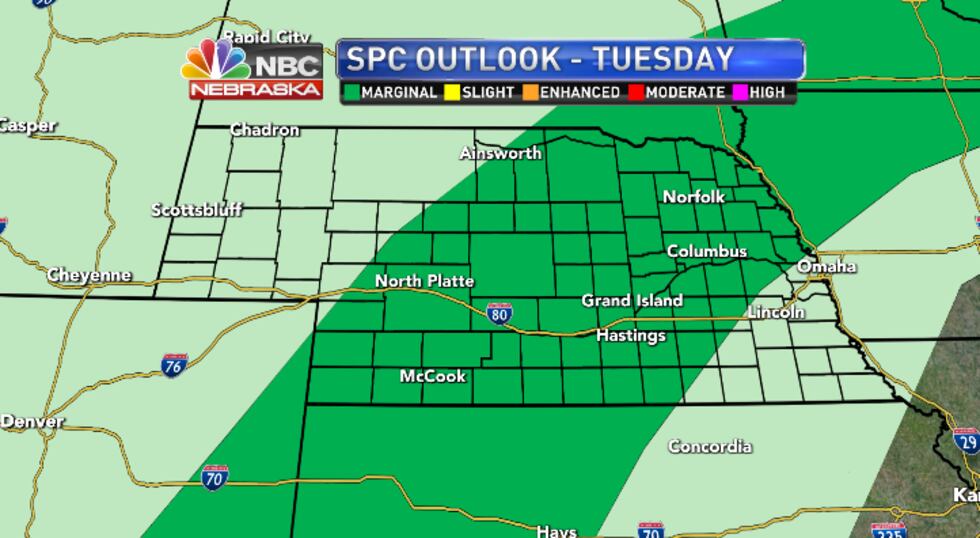 Beyond Tuesday the weather will be a bit fickle...being cool and calm one day, then turning hot with small storm chances the next couple of days. Temperatures will still be comforably in the 80s on Wednesday but here comes the July heat on Thursday and Friday with mid 90s back in the forecast. But you'll be able to turn back the air conditioner during the weekend as another front comes along bringing more thundestorm chances Friday night into Saturday, along with cooler temperatures which will continue through the weekend on the mild side through the upcoming weekend. Enjoy that.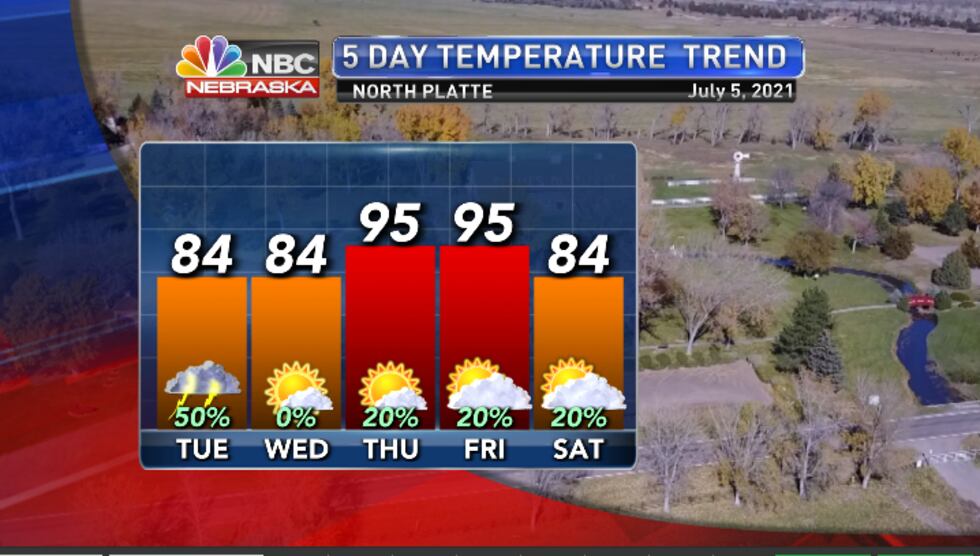 Copyright 2021 KNOP. All rights reserved.