No closer two years later, in search for Chance Englebert
Missing since July 6, 2019 from Gering, Nebraska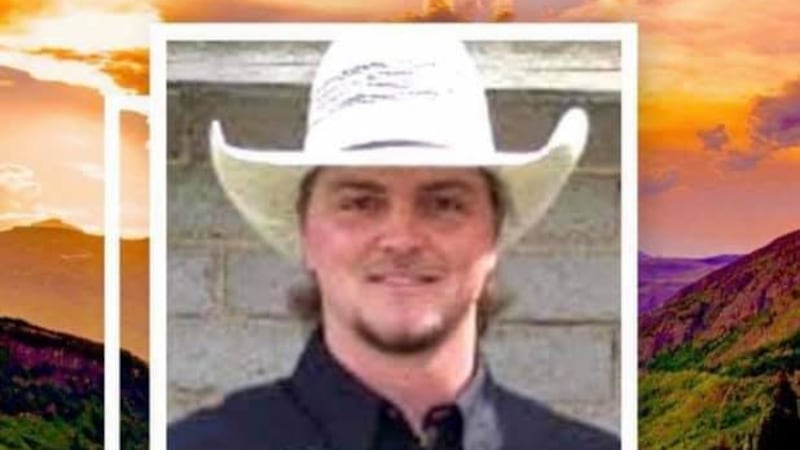 Published: Jul. 6, 2021 at 2:22 PM CDT
NORTH PLATTE, Neb. (KNOP) - Chance Englebert has been missing since July 6, 2019, and as the song Amazing Grace goes, "When we've been there ten thousand years, bright shining as the sun, we've no less days to sing God's praise than when we first begun." And that is how this feels to Chance's family and friends. To them, two years later, it is the same as day one.
Chance was last seen leaving the 700 Block of O Street in Gering, Nebraska around 7:30 p.m. on Saturday, July 6, two years ago. And now a Memorial Walk/Run is being held to keep his name remembered, according to his mom Dawn who says she lives the nightmare of not knowing where he is everyday since he disappeared.
Dawn Englebert explains that the Gering and Scottsbluff police departments are not actively searching for her son anymore, but she does not want him forgotten. She hopes eventually someone may come forward with helpful information.
There is no fee to register for the Memorial Walk/Run, however t-shirts are available for purchase. Here is the link to register for the event:
https://docs.google.com/forms/d/e/1FAIpQLSd2GXYYAyjXL-vK6KeFvgwP7iPeYkM54FOWAMvtZ3OxzBAfzg/viewform?fbclid=IwAR2qxO-GPEZxBwFtHEpEzNuFZ0EXcxtUsjxpuox3l1A9rdvnbdEg2_bOVsI
Chance's phone last pinged in the vicinity of WTT Truck Stop around 10 p.m. on July 6, 2019.
Chance was last seen wearing a short sleeve button up Wrangler shirt, dark blue Wrangler jeans, roper style boots and a black and white trucker hat.
Chance is 5′9, is medium build and has sun-lightened brown hair.
A reward is being offered for anyone who can find Chance.
If you have any leads, you can contact the Scottsbluff Police Department at (308) 630-6261 or the Gering Police Department at (308) 436-5089.
Links to previous stories about Chance:
https://www.knopnews2.com/content/news/Search-for-man-missing-from-Gering-564688371.html
https://www.knopnews2.com/content/news/Search-continues-for-missing-Gering-man-512581841.html
Copyright 2021 KNOP. All rights reserved.