A brief cooldown with some rain to start workweek
Published: Sep. 9, 2021 at 1:40 PM CDT
|
Updated: Sep. 13, 2021 at 12:17 PM CDT
NORTH PLATTE, Neb. (KNOP)- SCOTTSBLUFF, Neb (KNEP)- The really hot and dry air that we had last week is going away for a few days-- replaced by more clouds and a chance of showers/t-storms. Temperatures as we approach mid-week will be cooler than average, which is more typical of what happens as we go through fall. We will however be back to warm air and sunshine as we finish the week.
A low pressure system is set up over us, giving us clouds and a few showers/t-storms Monday morning. We are still in a warm sector as highs will be in the lower 80s. The system's cold front moves through Tuesday with a better chance of storms. It will be our coolest day as highs will be only in the lower 70s as the winds flip more to a northwesterly direction. There is a marginal risk of severe weather for both Monday and Tuesday for portions of our forecast area, but it looks now like there will be very low confidence of any severe storms.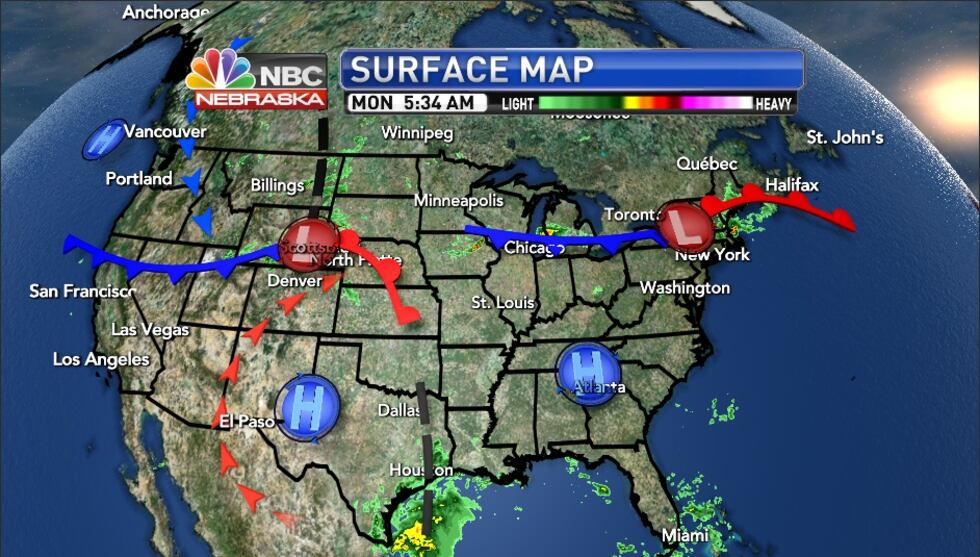 After that we will be back in a dry and mild pattern with lots of sunshine to round out the workweek and go through the weekend. A few areas of high pressure will be back in charge for the Wednesday though Sunday timeframe as highs will be back into the mid-80s to near 90. During this timeframe, average highs will fall into the mid- to upper 70s, so we will enter next weekend pretty warm for this time of year.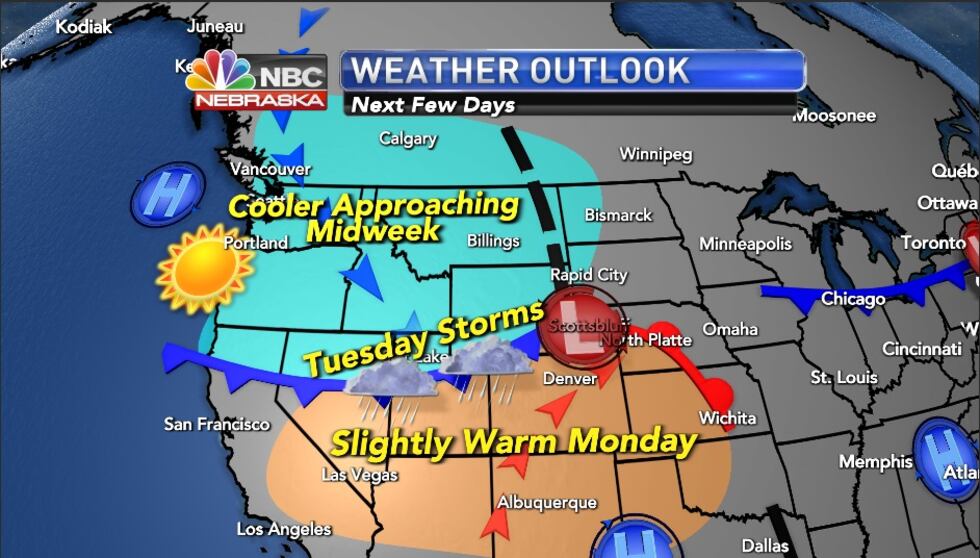 Dry weather is expected for Friday and the weekend, even with the passing cold front into Sunday. We'll hold onto some small rain chances early next week as a stronger front pushes through the area Monday and into Tuesday.
Copyright 2021 KNOP. All rights reserved.