Very dry week ahead; above average temperatures
Published: Sep. 19, 2021 at 7:22 PM CDT
|
Updated: Sep. 22, 2021 at 1:26 PM CDT
NORTH PLATTE, Neb. (KNOP)-SCOTTSBLUFF, Neb. (KNEP) - After a cool start to the workweek, we will now warm nicely. It will feel like summer again with highs in the 80s for Wednesday and Thursday. We will cool briefly for Friday, but we will be warm to hot again for the weekend. It's another dry week as we will have few, if any, moisture chances ahead this week. We will however have a lot of sunshine through the rest of the workweek and into the weekend.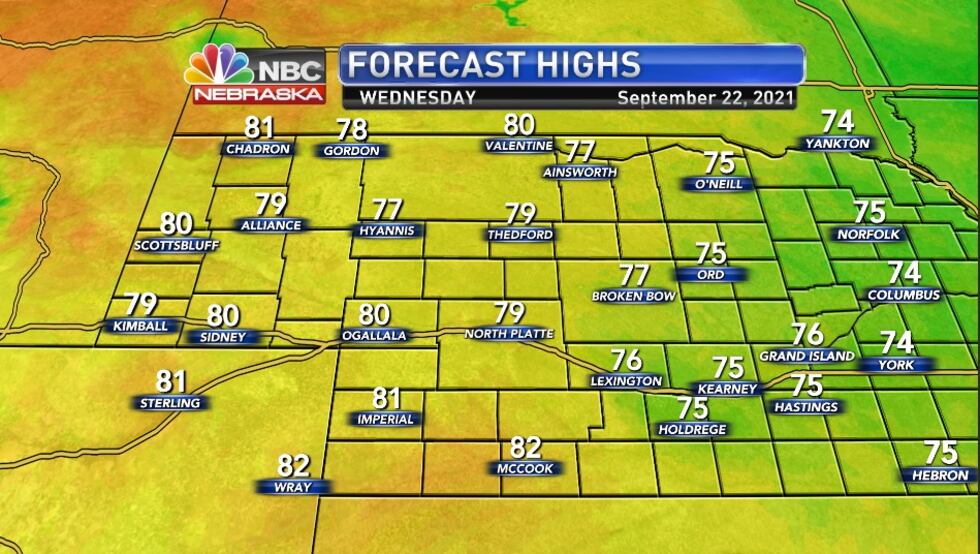 Our average high is around the mid-70s this new week. We will be back above that for Wednesday and Thursday as highs will rise from near 80 to the upper 80s. Almost complete sunshine will be the story through the late week period.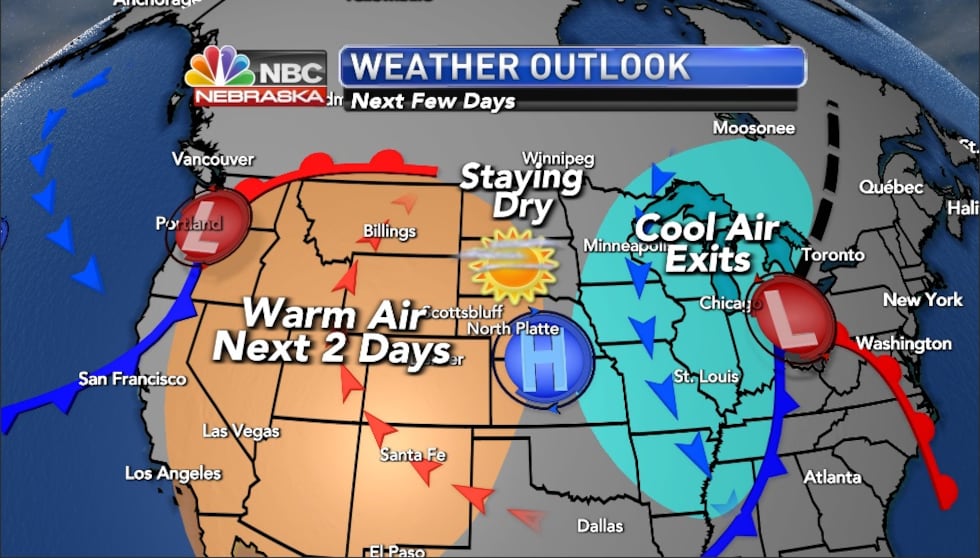 A dry cold front comes through Friday; we will not have moisture with it, but there will be more cloud cover. A northerly flow will cool temps to the mid-70s as we finish the workweek. Then we warm again going into the weekend. A high pressure system will move to our east giving us a southerly wind. That, combined with sunshine, will really warm us up this weekend. Highs will be in the upper 80s to near 90. We will keep sunshine and the warm air to start the next workweek.
Copyright 2021 KNOP. All rights reserved.