Windy and cooler, but sunny weather into Wednesday
Published: Oct. 12, 2021 at 2:26 PM CDT
|
Updated: Oct. 13, 2021 at 12:13 PM CDT
NORTH PLATTE, Neb. (KNOP) SCOTTSBLUFF, Neb. (KNEP)- Winds are expected to be very strong as this system pushes through the state with winds gusting as high as 40, 50 and even up to 60 MPH at times across parts of the state. For North Platte and western Nebraska, we should see strong southerly and southeasterly winds with gusts up to around 50 MPH or so possible. As the low pressure system slides off to our north though, winds are expected to turn to the west and northwest from west to east across the state. By Wednesday morning, westerly and northwesterly winds could be gusting between 40 and 60 MPH across the area. Through the day, the strongest wind gusts will slowly slide across northern Nebraska as the low pressure system continues to spin out of the region.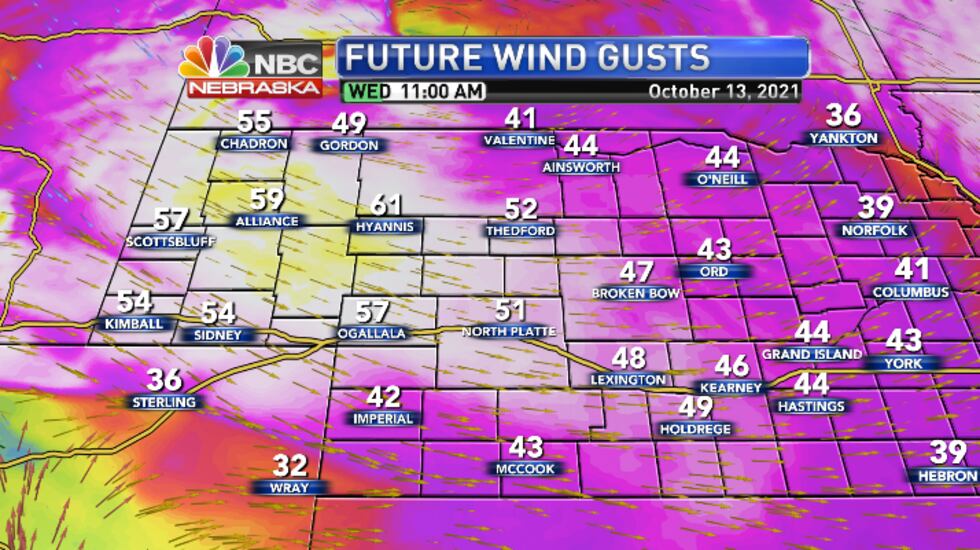 Temperatures into Wednesday morning will have quite the spread, with lows in the lower 30s in the far west to the lower 60s in eastern Nebraska. With mostly sunny skies and very windy conditions, much cooler temperatures are also expected by Wednesday afternoon with high temperatures in the low 50s to the upper 60s across the state.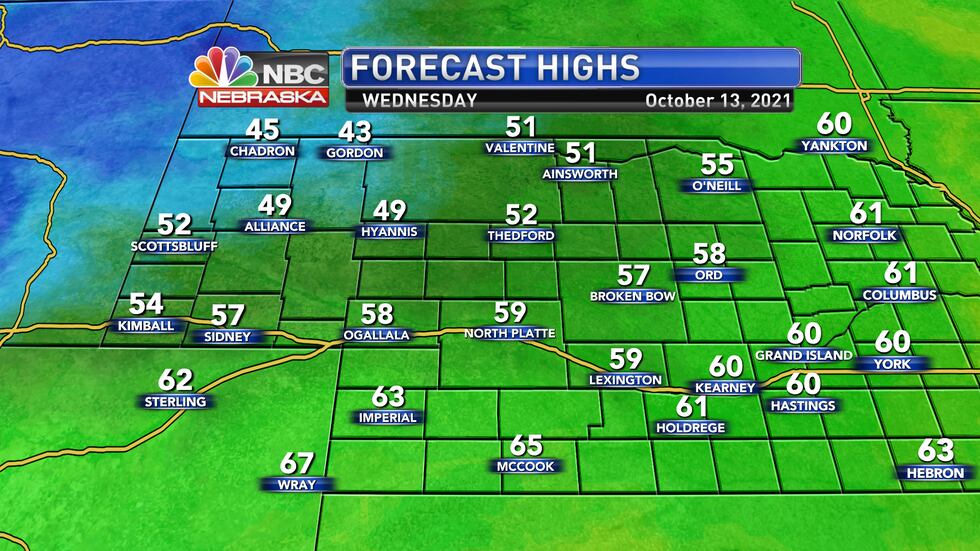 Look for cold conditions and possible freezing temperatures by Thursday morning with lows in the mid 20s to low 30s across western Nebraska. Temperatures will remain on the chilly side through the rest of the week with highs in the upper 50s and morning lows in the lower 30s. We should be slightly warmer this weekend into early next week, though morning lows will still stay in the mid to upper 30s. Mainly dry weather is expected after our stormy weather tonight with plenty of sunshine.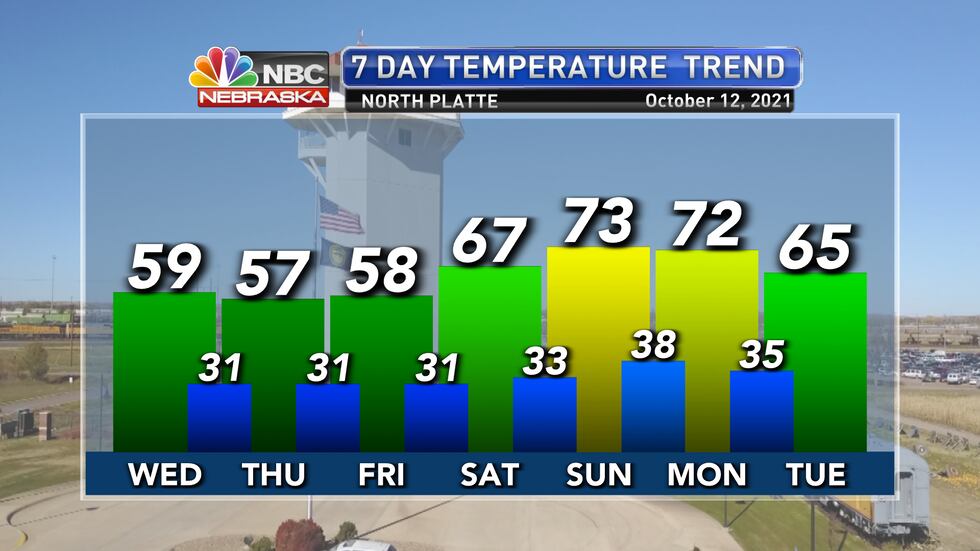 Copyright 2021 KNOP. All rights reserved.