Warm air to start the workweek, but a cool down is on the way
Turning windy by mid-week with rain in the NE Panhandle
Published: Oct. 14, 2021 at 8:50 PM CDT
|
Updated: Oct. 18, 2021 at 12:08 PM CDT
NORTH PLATTE, Neb.(KNOP) -SCOTTSBLUFF, Neb. (KNEP)- Temperatures this week start off warm, but cooler air will be here by Wednesday. There is a chance of moisture Tuesday, mainly confined to the Panhandle. To finish out the workweek and go through the weekend, we will resume our dry weather pattern, and temperatures will gradually rise back into the upper 60s this weekend.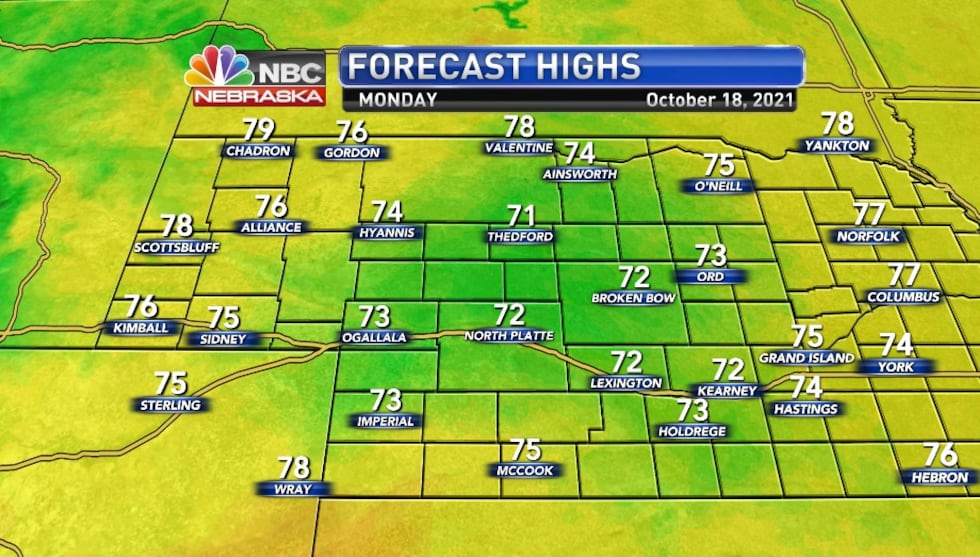 We are once again in a large warm sector as we start this workwerk. Highs for most of us today will be in the upper 60s and lower 70s, which is well above our average highs in the lower 60s his time of year. A system will move through Tuesday and give rain to the Panhandle, and only a few clouds to central NE. However, temperatures will be on the way down for mid-week. Highs by Wednesday will be only in the mid-50s for most as cooler air works in.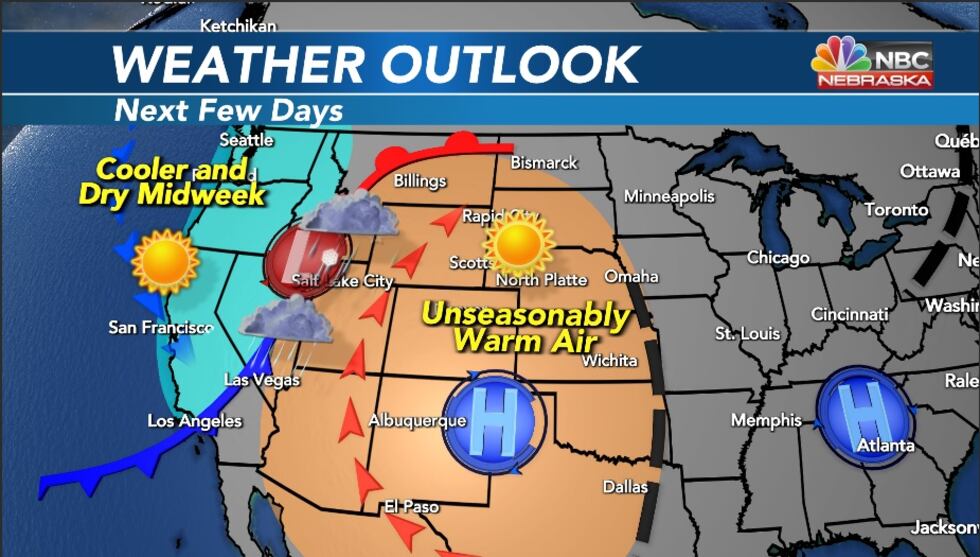 We are back to partly cloudy to mostly sunny skies to finish the workweek and start the weekend. Temperatures will also be on the way up with lower 60s for highs Thursday and Friday. Then we are pretty warm again for the weekend with highs in the upper 60s to near 70 as we keep a good amount of sunshine and stay dry.
Copyright 2021 KNOP. All rights reserved.