Decreasing clouds Wednesday with a cool northwest wind
Published: Oct. 19, 2021 at 8:41 PM CDT
|
Updated: Oct. 20, 2021 at 12:13 PM CDT
NORTH PLATTE, Neb. (KNOP) SCOTTSBLUFF, Neb. (KNEP)- An October Storm will spin from Northern Colorado to southeast South Dakota into Wednesday. It gave southeastern WY and the NE Panhandle rain/snow Tuesday evening into Wednesday morning. The precip has worked into SD and off to the northeast, but it will still affect us with cooler air. With a breezy, cool NW wind, highs will be only in the 50s today, with some 40s in the Sandhills.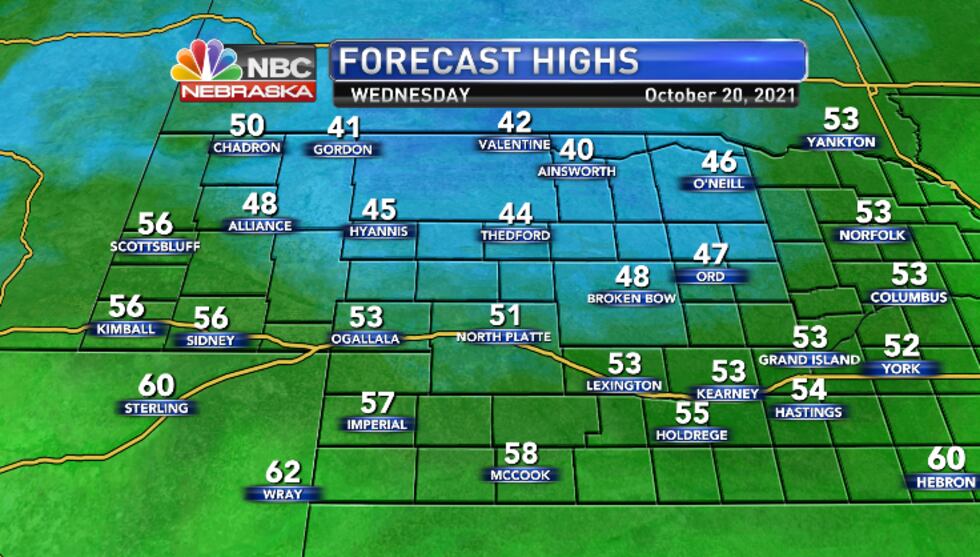 As the low works out, high pressure will quickly work in. Most will have decreasing clouds for today with more sun by afternoon. The high will work off to the east for Thursday and Friday, and we will have partly to mostly sunny skies and a southerly wind will warm us up as we stay dry. Highs to finish the workweek will rise into the upper 60s, which is above average for this time of year.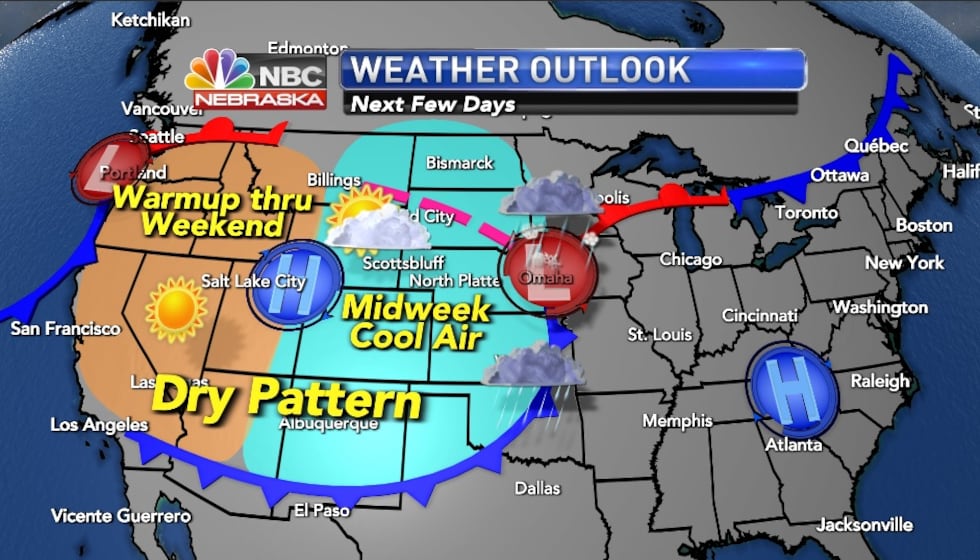 A low that is now off the west coast will work through this weekend. It will cool us slightly, cloud us up and give us a slight chance of showers on Sunday. Then we are back to some sunshine and warmer air Monday and Tuesday.
Copyright 2021 KNOP. All rights reserved.