Stapleton state champ signs his LOI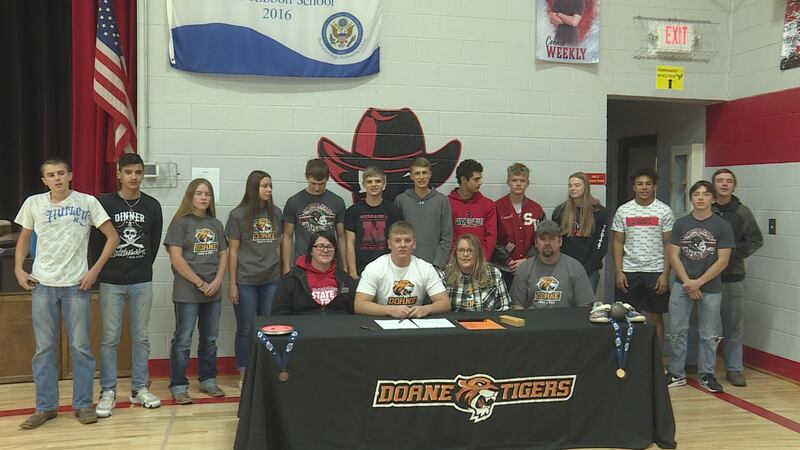 Published: Dec. 1, 2022 at 10:05 PM CST
NORTH PLATTE, Neb. (KNOP) -The whole high school of Stapleton/Sandhills came out to welcome Tad Dimmitt to Doane University. Dimmit was named the D-3 shot put state champion in 2022.
"I really just fell in love with the campus, and I knew it was the place for me after I took another unofficial visit to watch a practice and see how the throws coach interacts with his athletes," Dimmitt said. "Even if you grow up in a small town or a small school, you can always make a name for yourself; you just have to put in the work, find what you love to do, and keep doing it at the highest level you can."
Copyright 2022 KNOP. All rights reserved.