Heavy snow postpones Fort McPherson National Cemetery wreath pick-up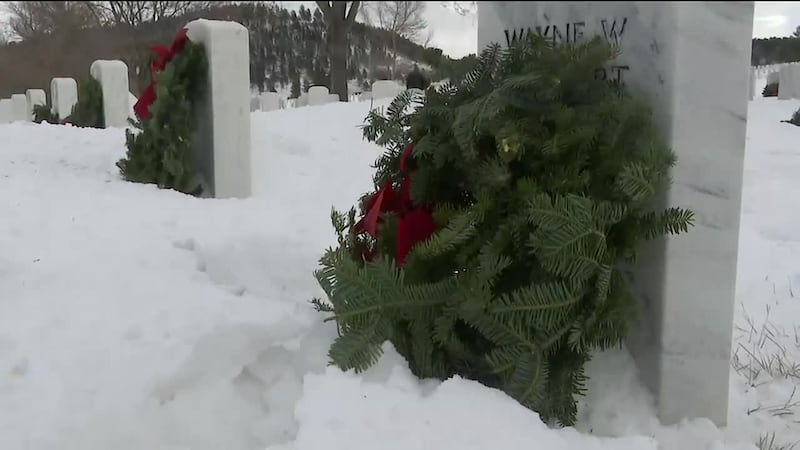 Published: Jan. 20, 2023 at 5:59 PM CST
NORTH PLATTE, Neb. (KNOP) - The wreath pick-up scheduled for this Saturday, Jan. 21 at Fort McPherson National Cemetery & Shrine is postponed indefinitely due to heavy snow.
The public is advised to stand by for further notices.
Nearly 5,000 wreaths will be collected by volunteers.
The wreaths were placed on Dec. 17 during the National Wreaths Across America event.
Copyright 2023 KNOP. All rights reserved.