Pete Ricketts sworn in as Nebraska's newest Senator
Published: Jan. 23, 2023 at 2:36 PM CST
|
Updated: Jan. 23, 2023 at 2:41 PM CST
WASHINGTON, D.C. (WOWT) - Former Nebraska Gov. Pete Ricketts is now officially a U.S. Senator.
Ricketts was sworn into office Monday afternoon by Vice President Kamala Harris about a week and a half after he was appointed to the seat by Gov. Jim Pillen. Sen. Deb Fischer, R-Neb., stood alongside Ricketts during the brief ceremony, which was one of the first orders of business for the Senate upon its return for the new session.
Pillen announced Ricketts' appointment to the Senate a few days after Ben Sasse officially vacated his seat — with two years left in his term — to become president of the University of Florida.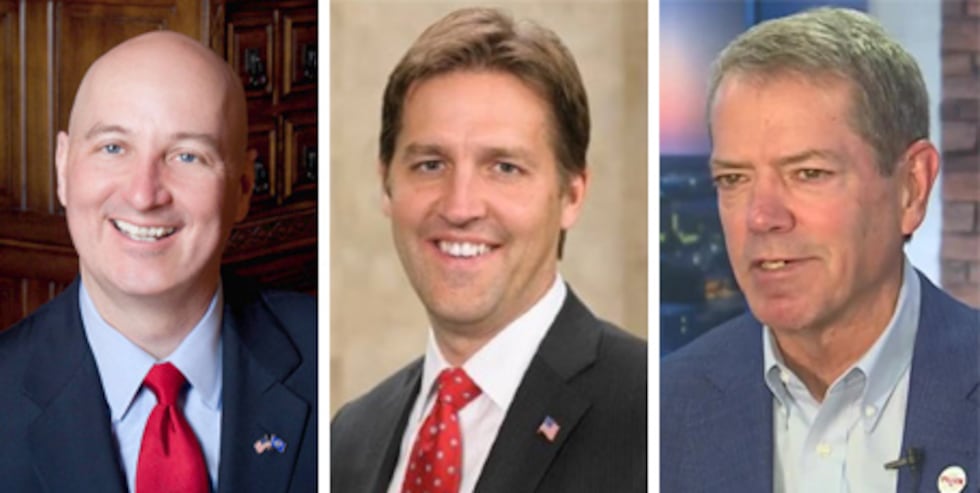 "There is no higher honor than serving the people of Nebraska, and representing my fellow Nebraskans in the Senate is an incredible privilege. In state government, we've shown what a great impact conservative leadership can have, and I'm going to bring the same approach to Washington. I look forward to working with Sen. Fischer and the other members of our congressional delegation in the fight to reduce taxes, defend our freedoms, expand trade partnerships for our ag producers, stand up to the Chinese Communist Party, strengthen our national defense, and make government work better."
Ricketts joins the Senate as senator 100 out of 100 as it's based on seniority.
Watch Monday's ceremony
ceremony
Copyright 2022 WOWT. All rights reserved.