Nebraska lumber industry shows signs of normalcy after COVID-19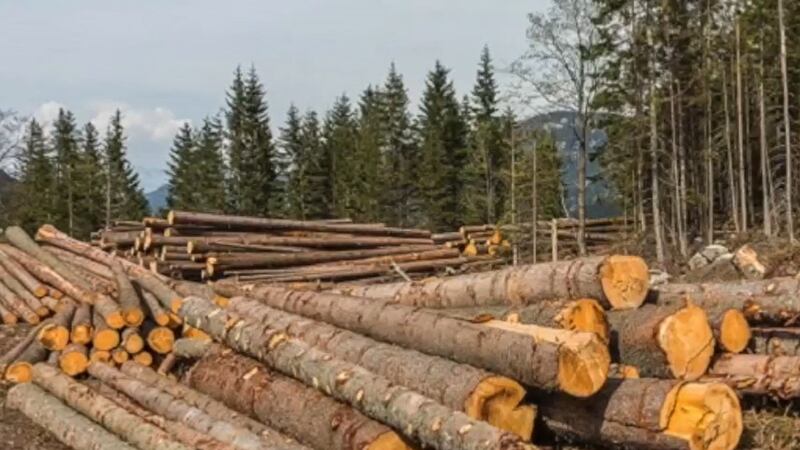 Published: Feb. 4, 2023 at 4:28 PM CST
NORFOLK, Neb. -- "The lumber market really has come off," said Chad Gilsdorf, who is the manager at Mead Lumber in Norfolk.
Despite a challenging last couple of years within the lumber industry due largely in part to the Covid-19 pandemic, officials said things are starting to return to normal.
Gilsdorf said he expects things to steady out within the industry.
"I think we're going to see a lot of stability come into the market this year," said Gilsdorf.
Back in 2020 and 2021, a lumber shortage materialized and the industry was in a tailspin. The pandemic wasn't just to blame. Wildfires, record high demand for housing, and low sawmill production are all factors relating to the hardships that the industry faced.
Gilsdorf said while the supply chain still remains an issue, he added improvements have been seen overtime.
"There's plenty of pocket challenges out there yet," he said. "But I am seeing definite improvement across that front. Every month it seems like it's getting better."
On Jan. 27, lumber futures jumped 13% as the housing market showed signs of improvement.
Pending homes sales rose 2.5% in the December, which was the largest growth since Oct. 2021.
Recently, News Channel Nebraska caught up with a local realtor about the overall housing market around Nebraska.
The co-owner for Real Estate Solutions Russ Wilcox said in Madison County the market is 'tight' because of the low inventory of products to build homes.
While some projects have been slowed due to high interest rates or low inventory, Gilsdorf added they are continuing to stay busy with potential operations around the area.
"Everyday we have multiple people that do drafting design here," he said. "We're drawing on a lot of different prints. There's still a solid interest out there but the interest rates are the driver. Overall, I still see solid demand."
Even with high interest rates still concerning potential home buyers, Gilsdorf said, "I think we're in a lot better place than we were in the last couple of years."
"We're back to where we should be," said Gilsdorf. "It still makes sense to do projects and to grow our communities in our area."
He expects reasonable business in the coming months.
"There's going to be a lot more of a calmer market here in 2023, and I think they'll be a solid business throughout the Midwest," he said.
Copyright 2023 KOLN. All rights reserved.