State reaches deal with Nebraska corrections office union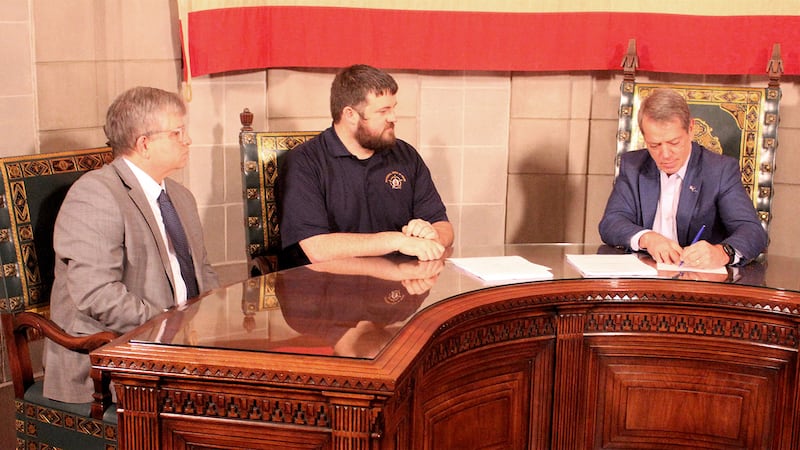 Published: Feb. 14, 2023 at 4:05 PM CST
LINCOLN, Neb. (WOWT) - Nebraska Gov. Jim Pillen signed an agreement Tuesday with the state's corrections office union solidifying a labor contract.
This agreement between the State of Nebraska and the Fraternal Order of Police, which represents personnel classified as protective services, includes 3% market-adjustment compensation increases for employees in each of the next two years. The deal also secures performance-based compensation increases for security communications specialists, security guards, and military security officers at NDCS and the Department of Health and Human Services.
"Our people at our correctional facilities are great public servants who work tirelessly to help ensure public safety," the governor said in the news release. "This agreement shows that Nebraska is dedicated to supporting our protective services men and women as they work every day to keep our state safe."
FOP President Mike Chipman said the agreement will allow the hiring successes within the department to continue.
"We have already hired more than 400 officers and hope this agreement continues that success," Chipman said in the release.
In 2021, NDCS saw a big influx of interest in employment there after a new union contract secured a historic pay raise for corrections workers.
"The bargaining agreements over the last several years have been instrumental in recruiting and retaining NDCS team members," Diane Sabatka-Rine, Director of the Department of Correctional Services, said in the release. "These efforts result in safer prisons and safer Nebraska communities."
Copyright 2023 WOWT. All rights reserved.