State commission which defends suspects in high profile cases, running out of money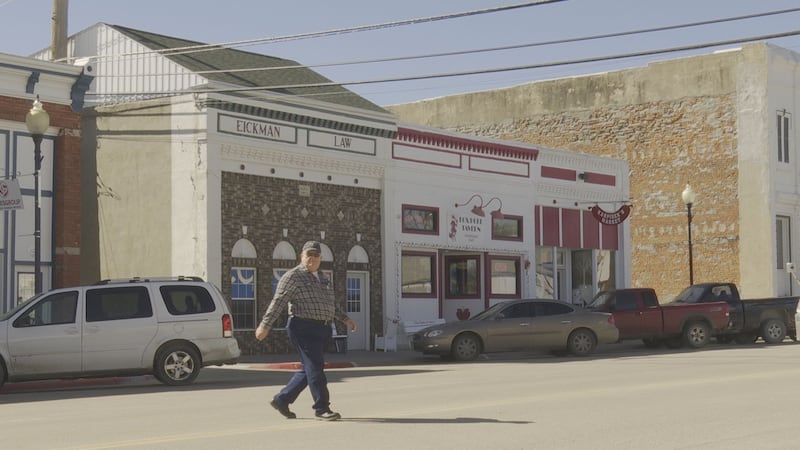 Published: Mar. 15, 2023 at 4:38 PM CDT
|
Updated: Mar. 15, 2023 at 7:06 PM CDT
LINCOLN, Neb. (KOLN) - A small state agency is hoping the Nebraska Unicameral will have an answer to their financial crisis this session.
"We need revenue," Jeff Pickens, Chief Counsel for the Nebraska Commission on Public Advocacy said.
Pickens said without a change, it will be the state's smallest counties in the most trouble.
"If we're not around, the counties are going to get a rude awakening when they have their next murder case," Pickens said.
Counties, like Saline. About 14,000 people live there, just under 2,000 of them in Wilber.
It's the Czech capital of Nebraska, the county seat, and the site of the brutal murder of 24-year-old Sydney Loofe in 2017 with two Wilber residents, Aubrey Trail and Bailey Boswell convicted of the crime.
County Commissioner Marvin Kohout said when news of Loofe's disappearance and subsequent murder came to light, his thoughts first went to the Loofe family.
Then they went to the costs.
"You know you're going to have tremendous expense," Kohout said.
In this case, those costs were multiplied by two.
"If they can't afford an attorney, as you may well know, the court will appoint someone for them," former County Attorney Tad Eickman said.
This is where the Nebraska Commission on Public Advocacy came in. The state agency represents defendants in complex criminal cases, born out of a crisis in Richardson County when two high-profile murders in the 80s and 90′s drove the county to the brink of bankruptcy.
"So, in 1995 the legislature created us to go around the state and defend these high-profile murder cases and we've been doing that since 1996 at no expense to the counties," Chief Counsel for the commission said.
Pickens and another attorney with the commission Todd Lancaster took on the Bailey Boswell case, saving the county hundreds of thousands of dollars.
"That's a big benefit," Eickman said. "They're also very well experienced in representing people in high profile type of cases."
They've done the same in 72 counties, representing 1500 defendants in total. 185 of those murder cases, 13 of them, were death row cases. But whether they'll be able to do more in the future, is in the hands of the Nebraska Legislature, because the commission, is running out of money.
"We're at a spot now where we're in a crisis. We're still in a crisis. And if we don't get permanent, permanent funding solution soon, then the office will slowly die by attrition," Pickens said.
The commission is funded by a three-dollar court filing fee, which for a while brought in over a million dollars a year, but that's not the case anymore.
"Case filings have been going down every year since 2008," Pickens said. "Recently our annual revenue is more than half a million dollars less than it was in 2008."
With case filings dropping, so has the commission's cash balance. It used to sit at over a million dollars, but right now it is at $408,000. It hit a low of $15,000 in 2021. They're now only getting by because of two $520,000 deposits by the legislature to help keep them afloat.
Pickens is calling for one of two bills to pass. One, introduced by Senator Barry DeKay, would increase the indigent defense filing fee from $3 per filing to $8.
The second, introduced by Senator John Cavanaugh, would eliminate that fee and allocate $2.1 million in general funds to the commission instead.
Cavanaugh told 10/11, the commission is essential to Nebraska counties.
"You'll see there's basically once a year, it seems like there's a just a high profile homicide in a smaller county in the state and if the commission didn't exist, those counties would have to pay for that representation," Cavanaugh said. "And a county of you know, 8,000 people, doesn't have a lot of room in its budget to absorb, you know, close to $100,000 in legal fees for a homicide."
Neither bill had been voted out of the appropriations committee by the time of publication.
While Pickens said he didn't care which bill passed, just that one of them did, both he and Cavanaugh said pivoting to using money from the General Fund, may be more sustainable long term because of dropping court filings.
Cavanaugh said filings are going down for several reasons, including fewer people filing lawsuits, decreases in crime, and an increasing use of problem-solving courts. Pickens said it's not likely filing fees will ever increase, which could leave them back in this same position in the future.
"If we don't get a permanent funding solution, then as time goes on, and lawyers retire or move on to other jobs, then we just won't be able to replace them," Pickens said. "And we won't be able to provide the services that we've provided in the past. And of course, if we can't provide the services, then we can't provide property tax relief."
If they can't provide property tax relief, the Nebraska Association of County Officials said counties will suffer.
10/11 asked how big of a loss the commission would be.
"Huge," Elaine Menzel, Legal Counsel for the Association said. "That's the best explanation. I think it would put us back into similar positions of what occurred in Richardson County. They were concerned about going bankrupt."
The association said an added complication for these counties is the lack of experienced attorneys nearby. This would mean counties would either have to hire potentially inexperienced lawyers or pay even more to hire someone from out of town.
"When you look at the number of counties that have no attorneys within the borders of the county, or three or less attorneys within the borders of the county, it's pretty staggering. And that number is projected to grow over time," Jon Cannon, executive director of the association said.
Kohout said Saline County had to hire lawyers from out of town for Aubrey Trail. If the commission didn't exist and they'd have had to do the same for Boswell, they'd be out double what they've had to pay for Aubrey Trail's defense, which is at $320,000 and county.
"I don't know how many more appeals there are for Aubrey Trail," Kohout said. "I think we'll easily hit $350,000."
He said the county was able to absorb those costs using their inheritance tax which acts as a "rainy day fund" but it wouldn't have been able to support the costs of Boswell's defense.
"We'd have had to increase property taxes, we would have," Kohout said.
Adding financial burden, to what is already a heartbreaking chapter in Wilber's history.
Copyright 2023 KOLN. All rights reserved.