Omaha zoo welcomes baby giraffe
Animal care staff report some postpartum concerns with mother Zola
Published: Mar. 22, 2023 at 10:25 AM CDT
OMAHA, Neb. (WOWT) - Omaha's Henry Doorly Zoo and Aquarium welcomed another zoo baby over the weekend.
Zoo officials announced Wednesday that Zola, an 8-year-old giraffe, had given birth to her first calf — a female — at 12:40 a.m. Sunday.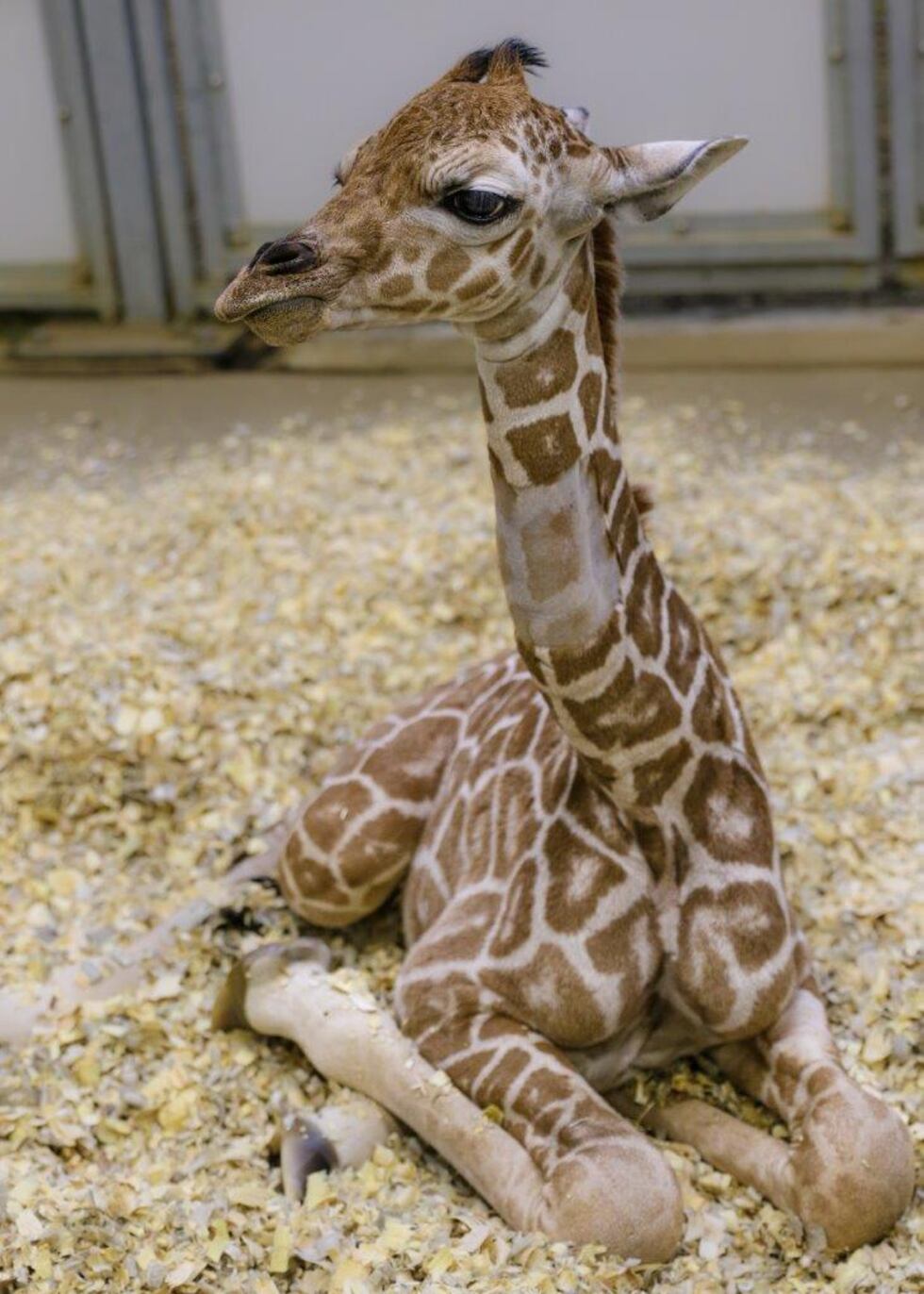 Less than an hour later, at 1:30 a.m., the baby was standing. However, veterinary teams are still providing "around-the-clock care" for the calf.
"Mother Zola did not show the expected level of maternal care toward her calf despite a normal delivery," according to the release from Henry Doorly. "The calf's mother, Zola, is doing well with the Giraffe herd, but will continue under observation for any post-partum concerns."
In the meantime, zoo officials say the giraffe's father, 14-year-old Jawara, has played a vital role in sustaining the calf's immune system as the veterinary care team works to intervene.
"Our team spends months preparing for animal births and for as many different outcomes as imaginable," said Dr. Taylor Yaw, the zoo's director of animal health. "In this case, as we monitored Mom and calf after the birth, we were able to make the decision to intervene. We provided nutrition and medical care to the calf, which included a plasma transfusion from father Jawara's previously banked plasma. Our team is working to transition the calf to a bottle."
It's not the first time that Jawara has helped a giraffe calf in this way. His plasma was used to treat Kay, a giraffe calf at the Lincoln's Children's Zoo last June.
"The Animal Care team has worked with Jawara for years to train him for voluntary blood draws," said Dr. Taylor Yaw, noting that Henry Doorly is part of a national plasma bank to help giraffes across the country. "We are hopeful that those efforts — and that plasma — will help Jarawa's newborn calf."
The situation will mean that the Syd and Betty Cate Giraffe Herd Room at the zoo will closed to the public from time to time in order to care for the calf and allow for some quiet time.
Henry Doorly posted Thursday that the calf's status remained "guarded" as staff continued to struggle with her feedings.
"We have also consulted with other facilities in the Association of Zoos and Aquariums community for advice and guidance. Zoos and aquariums are always working together to save the species in their care, even in moments like this," Thursday's update states.
Copyright 2023 WOWT. All rights reserved.