NPCC releases roster for Regional All-Star Highschool Basketball Game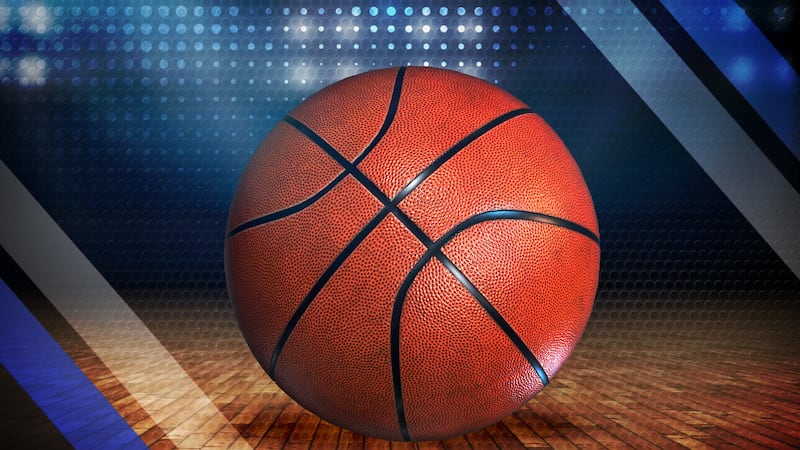 Published: May. 23, 2023 at 12:56 PM CDT
NORTH PLATTE, Neb. (KNOP) - North Platte Community College has released the rosters for its annual High School All-Star Basketball game on June 2. The student-athletes representing talent from throughout western Nebraska were nominated by their high school coaches and then subsequently selected by the coaches of each all-star team.
Tory Gibson of Gothenburg and Shawn Sullivan of Wallace were selected to serve as the head coaches for the girl's teams while Jimmie Pack of North Platte and Joel Nelson of Gordon Rushville will lead the way on the boy's side.
The girl's game will begin at 6 p.m., with the boy's game to follow at 7:45 p.m. inside the McDonald-Belton Gymnasium on the NPCC South Campus.
Girl's Roster - Home: Cameryn Goochey - Ainsworth Emerson Swanson - Arapahoe Denise Hunt - Elm Creek Genesee Knackstedt - Elwood (Hi-Line) Whitney Dickau - Elwood (Hi-Line) Juliana Merrihew - Hyannis Rylee Anderson - Hyannis Olivia Hansen - Maywood-Hayes Center Emily Hanson - North Platte Tyenne Berner - Potter/Dix Cydnie Wilson - Sutherland Chloe Stehno - Wauneta-Palisade Head Coach: Tory Gilson
Girl's Roster – Away: Emma Sears - Ainsworth Ashlin Broz - Maywood-Hayes Center Kiley Hejtmanek - Maywood-Hayes Center Mataya Stubbs - Maxwell Joy Rippen - McCook Kennedy Walter - McCook Jaden Ouderkirk - North Platte Tonja Heirigs - North Platte St. Pats Tayden Kirchner - Ogallala Carlie Homan - Perkins County Malika Monroe - Valentine Cali Cox - Wauneta-Palisade Head Coach: Shawn Sullivan
Boy's Roster - Home: Aidan George - Hershey Dru Truax - Lexington Hayden Kramer – Maywood-Hayes Center Jhett Sellers – Maywood-Hayes Center River Johnston - North Platte Daniel Shea - North Platte Will Moats - North Platte St. Pats Zarek Branch - North Platte St. Pats Isaiah Fox - Paxton Jacob Holzfaster - Paxton Connor Cooksley - Sandhills/Thedford Andrew Furrow - Sandhills/Thedford Mitchell Wilson - Southern Valley Harmon Johnsen - Sutherland Head Coach: Jimmie Pack
Boy's Roster – Away: Leyton Rohde - Ansley-Litch field Ander Wasenius - Arapahoe Jameson Dye - Arthur County Blake Lusk - Brady Kade Anderson - Chase County Seth Wilber - Creek Valley Jace Nelson - Gordon-Rushville Ellis Livingston - Gordon-Rushville Trent Kisker - Hitchcock County Max Kostman - Hyannis Evan Humphrey - McCook Jeron Gager - Ogallala Mathew Henderson - Southern Valley Trey Robertson – Wallace Head Coach: Joel Nelson
Copyright 2023 KNOP. All rights reserved.