Governor Pillen to sign 'Opportunity Scholarship' bill on Tuesday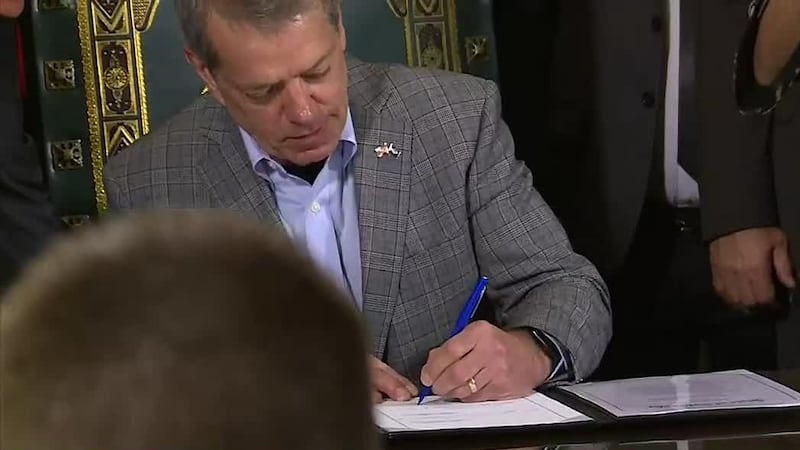 Published: May. 26, 2023 at 1:46 PM CDT
|
Updated: May. 26, 2023 at 1:48 PM CDT
LINCOLN, Neb. (KOLN) - Governor Jim Pillen will sign Legislative Bill 753, the "Opportunity Scholarships Act", into law on Tuesday at noon.
The signing ceremony will take place outside of the State Capitol on the North stairway. Pillen, state senators, school choice advocacy representative, and students are expected to be in attendance.
On Wednesday, LB 753 passed with 33 'yes' votes and 11 'no' votes in the Nebraska Legislature.
When the bill is signed into law, it would set aside $25 million a year in tax credits for those who donate to a "scholarship granting organization" that distributes scholarships to parochial and private schools. That allocation could eventually rise to $100 million a year, depending on the demand for tax credits.
According to the Nebraska Examiner, the bill would allow an estimated additional 5,000 students to switch to private schools in Nebraska.
Opponents have condemned the bill as an overly generous tax break for mostly wealthy Nebraskans and corporations that could violate the constitutional separation of church and state.
Supporters of the bill have said the passage will allow low-income families the opportunity to send their kids to private and parochial schools via the generous tax breaks offered to those donating funds for private school scholarships.
State Senator Lou Ann Linehan of Elkhorn, has worked seven years to get a school choice bill passed in Nebraska.
Copyright 2023 KOLN. All rights reserved.