Parents of Lincoln man accused of impersonating student speak to their congregation
'We learned on the news along with you, the extent of the allegations against him — and it's horrifying.'
Published: Jul. 24, 2023 at 3:43 PM CDT
|
Updated: Jul. 24, 2023 at 3:47 PM CDT
LINCOLN, Neb. (WOWT) - The parents of a 26-year-old Lincoln man accused of faking his identity so he could be back in high school called the allegations that he preyed on young girls "horrifying."
Investigators say Zachary Scheich of Lincoln was posing as a 17-year-old, and school officials said the suspect did everything to cover his tracks.
Scheich's father is a pastor in Lincoln. Sunday morning, both his parents addressed their son's arrest in front of the congregation.
The family, holding back emotions, said their son hadn't lived at home for seven years, but they would see him about once a week, "encouraging him and loving him as any parent would do."
"We heard the bizarre story that he had been enrolled as a student at LPS this past school year. This past week, we learned on the news along with you, the extent of the allegations against him — and it's horrifying."
They also offered prayers "for anyone and everyone who might have been hurt."
Scheich is currently sitting in the Lancaster County Jail facing two counts of sexual assault using an electronic device; and one count of sex trafficking a minor.
The 26-year-old was arrested after it was discovered he was using an alias and attending two Lincoln Public Schools high schools for a total of 54 days.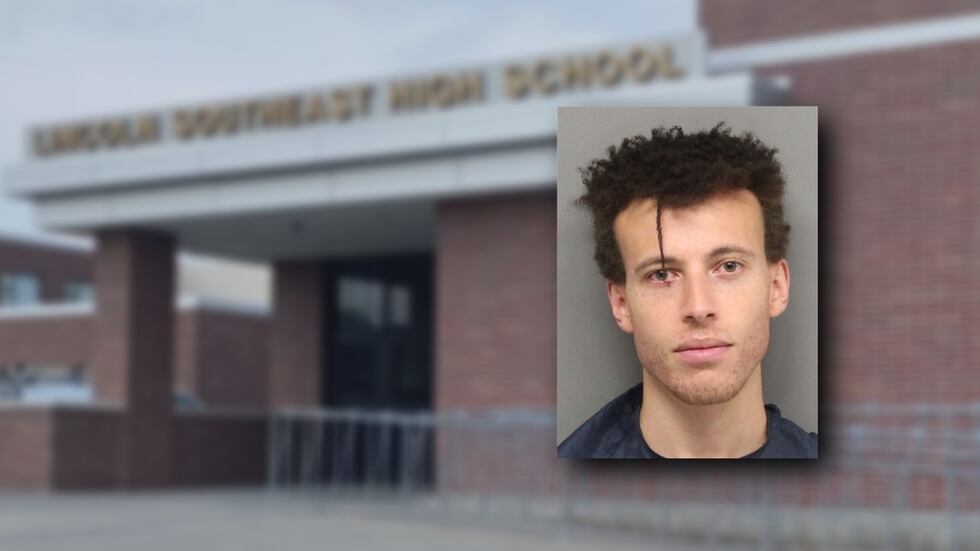 "This individual, while looking like a high school student, also presented incredibly well-crafted fraudulent documents as a part of entering the schools," said Dr. Paul Gausman, superintendent of Lincoln Public Schools.
"This individual provided a birth certificate, a high school transcript — turns out all those appeared to be fraudulent, said Matt Larson of LPS.
Court documents say that for months, Scheich texted 13- and 14-year-old girls, talking about school sports and classwork, making them believe he was a 17-year-old.
"Continuing the investigation led to the discovery of multiple contacts with juvenile students by Schiech under the false name of Hess," Brian Jackson, assistant chief of the Lincoln Police Department.
An affidavit alleges Scheich asked for — and received — nude photos from a 13-year-old, promising money in return. At one point, investigators said he asked the girl whether she wanted to lose her virginity to him.
Following Scheich's arrest, Lincoln Police said at least three more people have come forward saying they've had contact with him.
Lincoln schools said the suspect himself submitted the paperwork needed to attend school. They say the paperwork was filed online and that no red flag was raised because it's really not that unusual for parents not to be involved in the enrollment process.
The suspect remains in custody on a $250,000 bond.
—
Correction: The LPS superintendent was misidentified in a previous version of this story. 6 News regrets the error.
Copyright 2023 WOWT. All rights reserved.