Nearly 900-pound shark pings off coast days before 'Shark Week'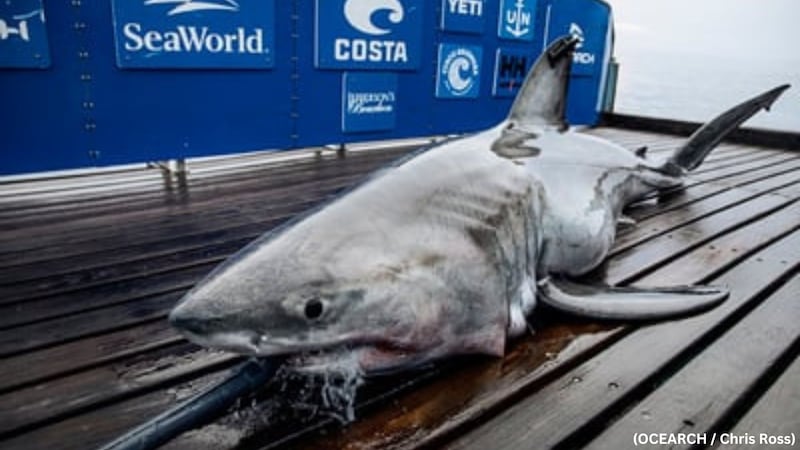 Published: Jul. 25, 2023 at 3:10 PM CDT
MYRTLE BEACH, S.C. (WHNS/Gray News) - A nearly 12-foot-long shark pinged off the coast of South Carolina just days before "Shark Week," according to OCEARCH.
The shark, named Freya, was z-pinged near Myrtle Beach on July 19 around 9 p.m.
Freya, a sub-adult female white shark, is about 11 feet and 8 inches long and weighs about 883 pounds, according to the organization.
OCEARCH's partner, Sea World, picked out her name.
"The name translates to Noble Woman," OCEARCH said. "Freya was named in homage to the noble women researchers on both Expedition Carolinas and on all past research expeditions who are working to uncover crucial shark insights related to their species' conservation."
Freya initially was tagged on March 25, 2021.
"Shark Week" runs from July 23 through July 29 on the Discovery Channel.
Copyright 2023 WHNS via Gray Media Group, Inc. All rights reserved.