South Carolina officer struck, killed by train while responding to assistance call
Published: Aug. 2, 2023 at 6:11 PM CDT
EASLEY, S.C. (WHNS/Gray News) - Officials in South Carolina say an investigation is underway after a police officer was killed on train tracks while responding to a call for assistance.
The Easley Police Department said it received a call for assistance on the railroad tracks along East Main Street around 5 a.m. on Wednesday.
While responding, police called North Norfolk Southern to stop all trains in the area.
Officials said one officer with Easley PD was killed along the tracks. The officer was identified as 22-year-old Matthew Hare during a press conference.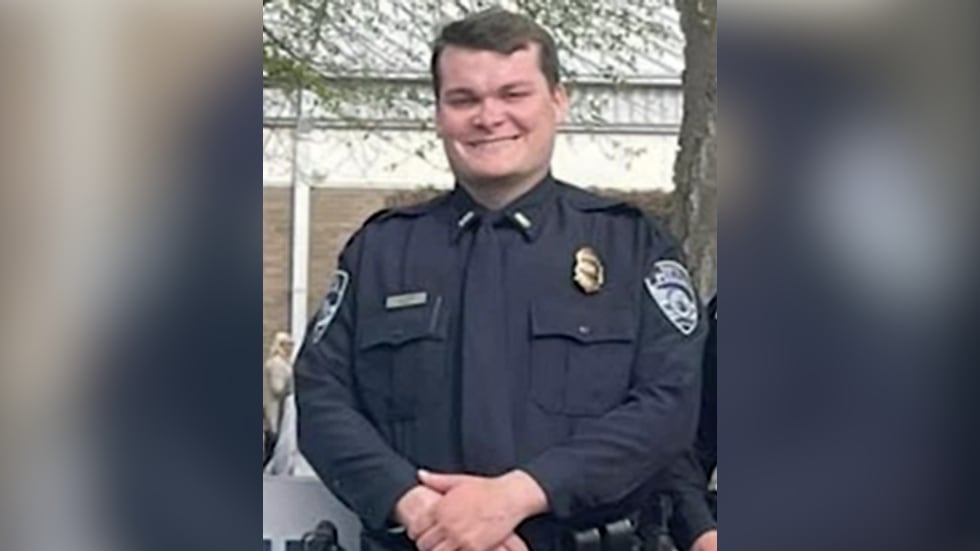 According to the Pickens County Coroner's Office, Hare was trying to get a suicidal person off the tracks when he was hit by an oncoming train. The officer was pronounced dead at the scene.
Multiple law enforcement agencies held a processional Wednesday afternoon to pay their respects to the fallen officer.
South Carolina Law Enforcement Division has been called to continue the investigation.
WHNS has reached out to Amtrak for a statement regarding the passenger train that is stopped on the tracks in this area.
Copyright 2023 WHNS via Gray Media Group, Inc. All rights reserved.