Officials say state law likely protects Nebraska groundwater from raids by parched western states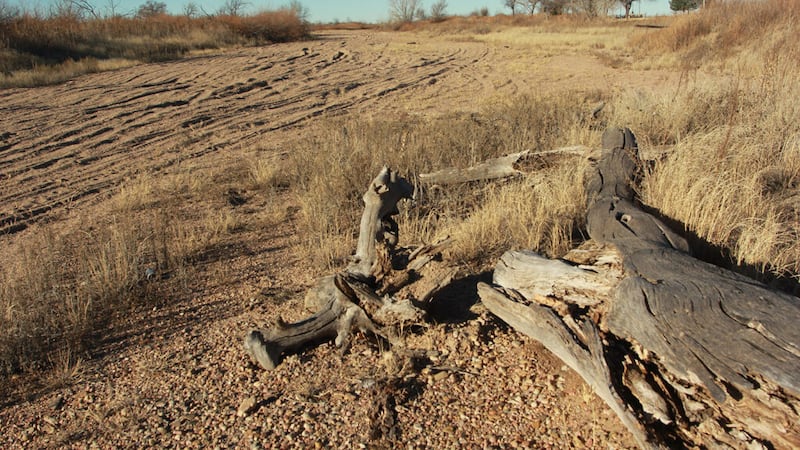 Published: Aug. 21, 2023 at 1:09 PM CDT
KEARNEY, Neb. (Nebraska Examiner) - Nebraska's ample groundwater resources, highlighted by the vast reserves under the Sandhills, are the envy of the nation, particularly to parched western states.
But participants at a recent agriculture and economic summit were told that it's likely that a state law governing transfer of groundwater out of Nebraska would block such transfers to water-challenged states such as Arizona or Colorado.
Applicants would have to hurdle what was described as a "gauntlet" of seven conditions set out in state law — including whether it's in the public interest of Nebraska — to win approval of such a transfer.
And the state official who would decide whether such a transfer could happen, Tom Riley, the state's director of natural resources, said he doubts that could happen.
"It would be pretty hard to say it's in the public interest to tap into the Ogallala Aquifer and move it out of state," Riley said.
Panel discussion
Riley was the moderator for a panel discussion focused on Nebraska water law at the Aug. 9 Ag and Economic Summit hosted by Gov. Jim Pillen in Kearney.
During the session, he posed a question to the three panelists about the potential for interstate transfer of groundwater.
Riley said he gets "a lot" of questions about the availability of Nebraska's groundwater to solve water shortages in other states. Plus, he said, there's been some talk of trying to pipe water from the Missouri or Mississippi rivers westward to resolve water shortages in the Colorado River Basin, western Kansas and elsewhere.
Nebraska's groundwater resources are the envy of the nation, Riley said. While reserves in the Ogallala Aquifer in many other states have declined, Nebraska's resources have remained mostly stable.
"We're in a good spot," he said.
Those on the water law panel, which included attorneys Don Blankenau and Steve Mossman, said they doubted whether another state could satisfy "the gauntlet" of requirements in Nebraska to win permission for such a transfer of groundwater.
Mossman added that "there's no director in the state" who would ever approving such a transfer, due to the politics of such a decision.
A bill was introduced in the Nebraska Legislature this spring, Legislative Bill 241, to ban such transfers, unless they were within 10 miles of the state border or to satisfy a water compact with another state.
Bill designed to block 'ill intent'
State Sen. Tom Briese of Albion, who introduced LB 241, said his bill was designed to block western states with "ill intent" that were suffering "a mega-drought" from tapping into Nebraska's groundwater and pumping it out of state.
"Nebraska's water ought to be used by Nebraskans," he said on Friday.
He said he included a 10-mile limit in his bill so that farmers working land on both sides of the state border could, if they needed to, transfer water across the border to fields close by in other states.
But LB 241 didn't advance out of the Legislature's Natural Resources Committee amid some concerns that its restrictions went too far, and might violate the federal commerce clause.
Regardless, the proposal drew a wave of support from farmers and representatives of the Nebraska Cattlemen and Nebraska Farm Bureau who testified that Nebraska's water deserved protection.
"Our policy at Nebraska Farm Bureau is very clear that we oppose any such water transfer, whether it was 10 feet or 10 miles in order to protect our resources," testified Bruce Rieker of the Farm Bureau at the Jan. 26 public hearing on the bill.
Briese said he may try to rework LB 241 for the 2024 session, but wasn't optimistic.
Those on the panel at Kearney said that current Nebraska law, first adopted in the 1980s, should protect the state.
Copyright 2023 KOLN. All rights reserved.