North Platte American Red Cross branch facing blood shortage
Published: Aug. 24, 2023 at 8:43 PM CDT
|
Updated: Aug. 25, 2023 at 10:44 AM CDT
NORTH PLATTE, Neb. (KNOP) - The North Platte branch of the American Red Cross is now facing a blood shortage.
The center tries to have around 10 days of blood available, but now only has around five to seven days of stock available. They are specifically facing a shortage of the most popular types of blood as well.
"It's been a rough summer, it really has," said Amanda Wehnes, an Account Manager at the North Platte location. "People are busy, on vacation, at the lake, it's 110 and no one wants go to outside."
North Platte has the only blood donation center in western Nebraska, servicing a large portion of the state.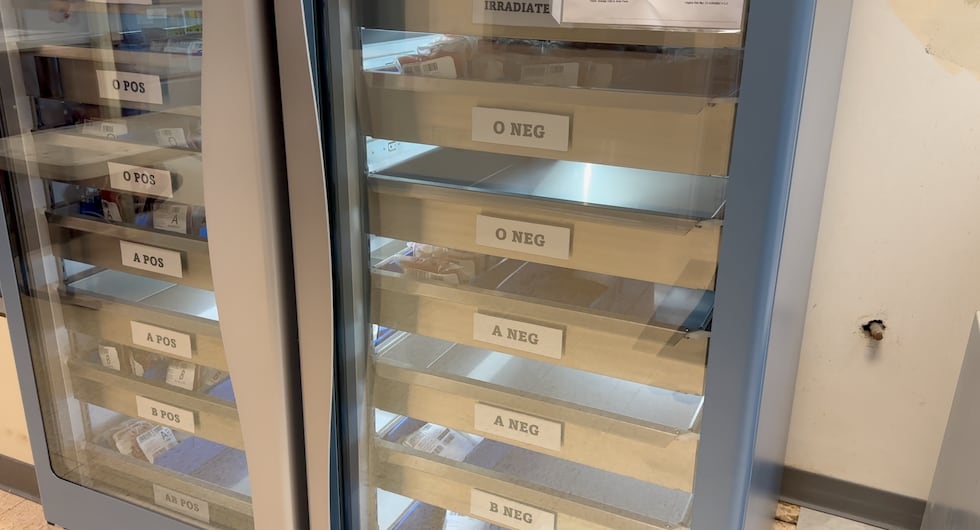 "It's literally giving people more birthdays, more Christmases, more shark weeks, it's giving them that time with their loved ones to do the things they want to do when they are healthy and well," Wehnes said.
If you would like to donate blood, you can visit the American Red Cross's website to book an appointment. Their donation center in North Platte is open Monday through Wednesday, 11 a. m. to 7 p. m. and on the weekends from 7 a. m. to 3 p. m. It is located at 1111 S. Cottonwood Street.
Copyright 2023 KNOP. All rights reserved.