Damaged Lincoln County bridge, Lake McConaughy elevation bought up at CNPP monthly meeting
Other updates on projects and water levels were brought up during the meeting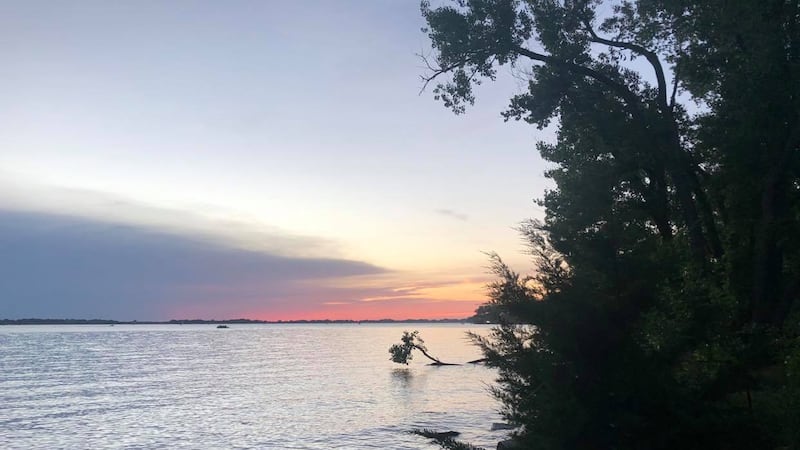 Published: Sep. 7, 2023 at 7:10 PM CDT
|
Updated: Sep. 7, 2023 at 7:12 PM CDT
NORTH PLATTE, Neb. (KNOP) - The Central Nebraska Public Power and Irrigation District's Board of Directors was informed at their monthly meeting Tuesday that a bridge in Maxwell suffered significant damage when an overweight vehicle passed over it.
Cory Steinke, the hydraulic project operations manager with Central Nebraska Public Power reported on the Lincoln County bridge and cautioned of the importance of overweight vehicles exceeding posted weight limits and the immediate danger that could occur.
"I was very surprised the vehicle that caused the damage didn't end up in the canal," Steinke said. The bridge has been shut down and Central's crews are repairing it, according to a media release from Central Nebraska Public Power.
Steinke also reported that Lake McConaughy's elevation is currently at 3,2291.1 feet or 49.2% of maximum volume. The peak elevation of the summer was 3235.7 feet on July 18, according to Steinke. Inflows are around 600 cubic feet per second (cfs) and outflows are about 2400 cfs.
Steinke said that CNPP is assisting with the lowering of water levels as the Nebraska Game and Parks Commission plans for the fall renovation of the Lake Ogallala fishery. Nebraska Public Power District also plans to perform inspections and maintenance on its canals during this time.
In addition, Steinke briefed on the upcoming drawdown that will lower the water level this fall at Johnson Lake. The project is anticipated to bring the lake elevation approximately 13 feet below normal operations levels. During this planned outage at Johnson No. 1 Hydro plant, which is tentatively scheduled from Nov. 6-16, Central will be able to fully inspect the structures at Johnson Lake.
The drawdown for the project is scheduled to begin around Oct. 26 but that date could be adjusted based on flows in the North and South Platte rivers. It will slowly fill during the hydro plant outage and should return to normal water operations by the end of November.
Also at the September board meeting, Irrigation and Water Services Manager Scott Dicke reported that the irrigation season is coming to an end and headgates are scheduled to be closed this week with typical drain down water likely being available to irrigators after the first full week in September.
Copyright 2023 KNOP. All rights reserved.