MPCC Rodeo Team scores three individual championships and team win in Wisconsin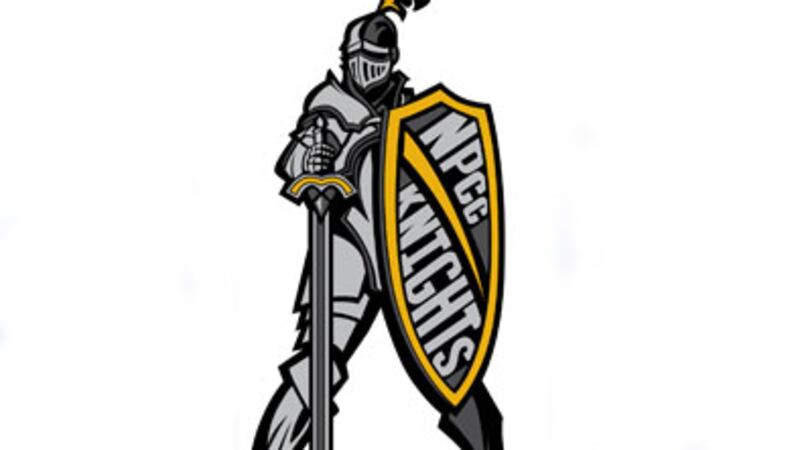 Published: Sep. 11, 2023 at 5:54 PM CDT
|
Updated: Sep. 11, 2023 at 5:57 PM CDT
NORTH PLATTE, Neb. (KNOP) - If the first rodeo is any indication, it's going to be a fun year for the Mid-Plains Community College rodeo team.
The team came away with three individual championships, a team win, and a reserve all-around title over the weekend at the first competition of the season – the 58th annual Falcon Frontier Days Rodeo in River Falls, Wis.
MPCC placed first in the men's team standings and third in the women's team standings. Kahiwa Augustiro, of Hoʻolehua, Hawaii, was named Reserve All-Around cowboy after winning the team roping with teammate Eli Higa, of Honokaʻa, Hawaii, and finishing fifth in the bull riding.
Jackson Lunn, of Whitecourt, Alberta, won the bareback riding for Mid-Plains. Rex Day, of Bartlett, claimed the steer wrestling championship while fellow steer wrestlers Tucker Even, of Burke, S. D.; Cinch Painter, of Springview and Koby Jacobson, of Haiku, Hawaii, placed fourth, fifth and sixth, respectively.
Whitney Jennings, of Seneca, secured a third-place spot on the leaderboard in breakaway roping.
D.C. Cathcart, of Carpenter, Wyo., captured third in the bull riding. Casey Reis, of Grand Island, was right behind him in fourth place, and Higa came in ninth. Jaxton Starr, of North Platte, and his team roping partner, Colton Zubach, of Dickinson State University, took the fourth-place spot in their event. Painter and Jace Richter, of Ogallala, finished eighth in the team roping.
Matt Miller, of Callaway, secured a ninth-place finish in the tie-down roping. "I was very proud of our student-athletes this weekend," said Aukai Kaai, MPCC Rodeo Team roughstock coach. "They showed a lot of grit and determination to get the job done despite several tough draws. It was good to start this year with a statement, and we are only going to get better from here on out. We just need to finish a little stronger in the short rounds and take advantage of the opportunities as they come up. I'm looking forward to a big weekend for the MPCC rodeo team."
The team will host the next two rodeos of the season. The MPCC Stampede will be Thursday through Saturday at the Wild West Arena in North Platte with evening performances slated to begin at 7 p.m. Tickets can be purchased at the gate at a cost of $10 each or $20 for a three-day pass. The exception is children 10 and younger who will be admitted free. MPCC students and employees will also be allowed in for free with a college ID.
Copyright 2023 KNOP. All rights reserved.