Strong to severe storms expected for our viewing area Thursday into Friday; Feeling Autumn-like this weekend
Published: Sep. 21, 2023 at 8:31 AM CDT
NORTH PLATTE, Neb. (KNOP) -SCOTTSBLUFF,Neb.(KNEP)- Summer will be ending on a stormy note during the next couple of days with conditions becoming more like Fall as Autumn starts this weekend.
An area of high pressure to our south and east and a cold front that is located to our west will provide us with the ingredients for strong to severe storms during the days Thursday into Friday. Damaging winds, large hail, heavy rain and isolated tornadoes are all possible during the next 48 hours. Rainfall around a .25 to .5 of an inch is possible during this time with higher amounts. The main timing for these storms will be between 2 p.m. CDT until midnight CDT. Highs and lows during this time will be in the mid to upper 70s and 50s. Mostly cloudy skies and breezy winds around 5 to 15 mph will be present during this time regardless of the storms.
During the weekend, the cold front would push to our east and this will give us the cool, Fall-like conditions across the area. A northerly flow, with speeds around 5 to 15 mph due to a new area of high pressure building in, this will make the air mass feel crisp and pleasant. Highs will be in the low to mid 70s with lows in the 40s with mainly sunny skies. These conditions will continue into the early to mid part of this week coming up.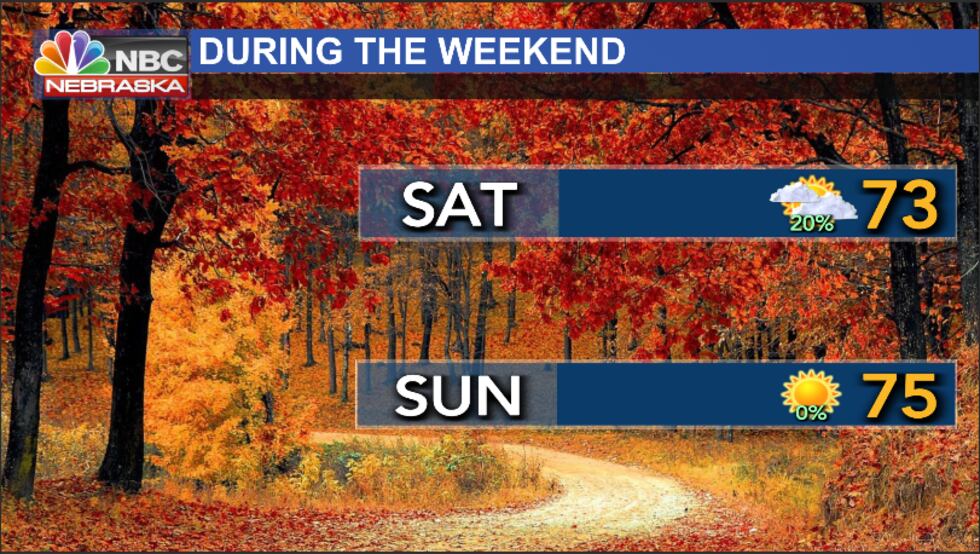 Copyright 2023 KNOP. All rights reserved.