Lincoln County to launch 'TextMyGov' text alerts next week
Published: Sep. 22, 2023 at 4:08 PM CDT
NORTH PLATTE, Neb. (KNOP) - Lincoln County residents will soon have a new alternative to stay informed thanks to a new program the county is launching.
The program is called 'TextMyGov.' Starting Monday, a text message notification from a 91896 number will be automatically be sent out to the public. People will have the option to either opt-in or opt-out of the program.
"The first step in this process is notifications so if there is a road closure, announcement or some deadlines coming up we are going to use it for that, but in the future we have the ability to do other things," Lincoln County Clerk Rebecca Rossell said.
Around 10,000 people are expected to be added to this first round of notifications.
"I want to start a chat version for property taxes and real estate because not very many people can keep track of those so I kind of want to utilize that so that it will help with a lot of phone calls and a lot of more unknowns," Lincoln County Treasuer Alex Gurciello said.
Other features are expected to be added in the coming months.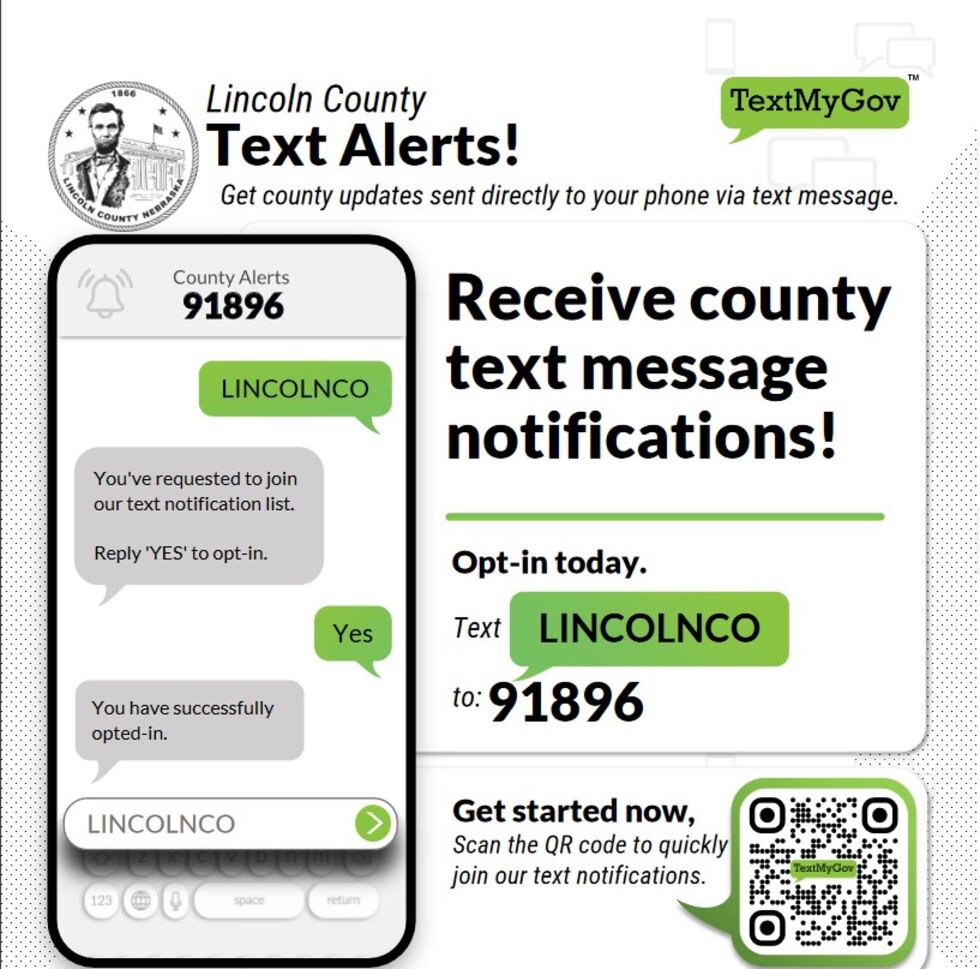 Copyright 2023 KNOP. All rights reserved.