Lincoln County emergency text alerts to begin Tuesday
Published: Sep. 25, 2023 at 3:04 PM CDT
NORTH PLATTE, Neb. (KNOP) - Lincoln County government agencies will soon be able to send out text message notifications through a service called 'TextMyGov' to alert residents of emergencies happening in the region.
The service will officially launch Tuesday with around 2,500 people receiving test text messages, followed by more residents the next day.
The service can be used to alert residents of road closures as well as disaster response. This should allow for a better informed public and allow the public to be up to date with the happenings in Lincoln County.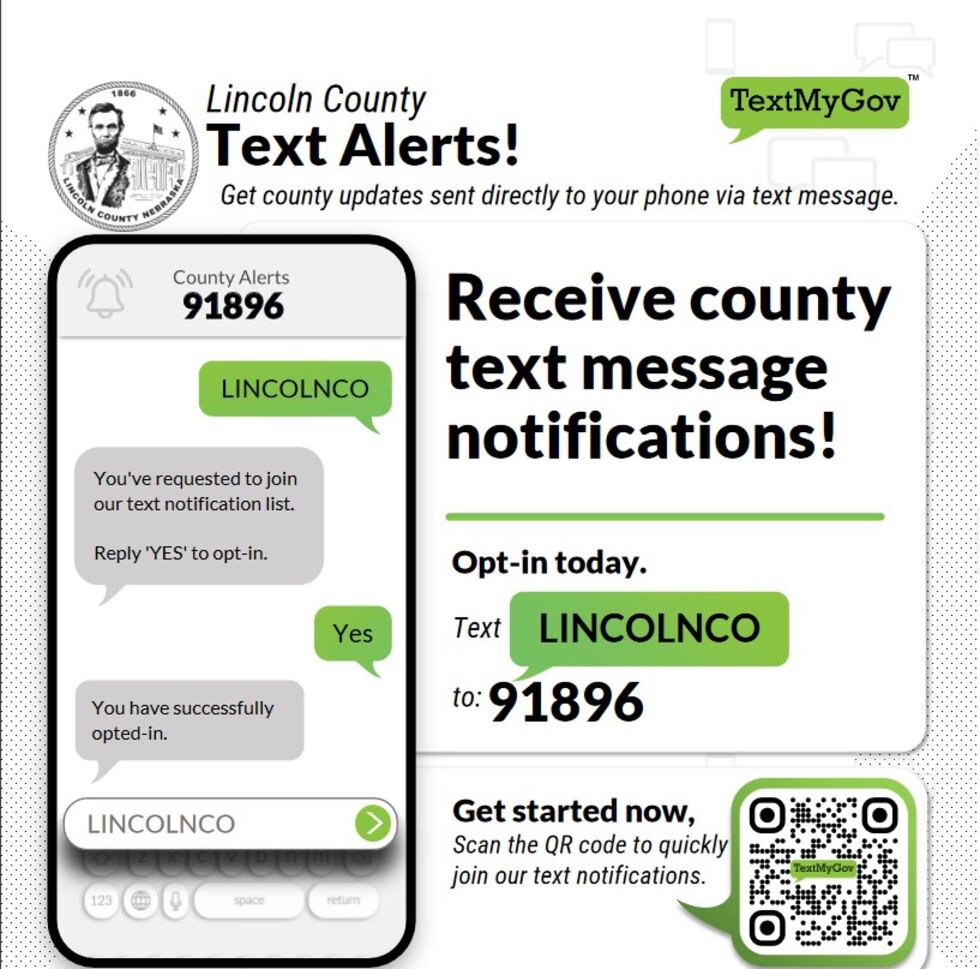 The Lincoln County Commissioners were briefed on the imminent rollout Monday morning. Chairman Jerry Woodruff said he was excited for the service to launch, looking forward to the public being more up to date with emergency response.
"[This] would be very helpful in the case of some emergencies that have developed rather an emergency management situation or a road closure, that would be instantly available for folks," Woodruff said.
Copyright 2023 KNOP. All rights reserved.