Sustainable Beef, LLC construction nearly 20% completed
Published: Sep. 26, 2023 at 10:17 PM CDT
|
Updated: Sep. 26, 2023 at 10:38 PM CDT
NORTH PLATTE, Neb. (KNOP) - Sustainable Beef CEO David Briggs invited North Platte community leaders and local media to an exclusive tour of the progress being made at the construction site of Sustainable Beef on Tuesday.
The plant is located at 1701 Newberry Road in Eastern North Platte on top of an abandoned sewer lagoon. Colorado-based Schmeeckle Brothers Construction Company is overseeing the construction of the state-of-the-art facility.
It's a 30% month project and we're about six months into it, the building is around 500,000 square feet. We are about 20% built and we're anticipating we'll be halfway done by Christmas break," said Wayne Schmeeckle, President and Industrial Contractor with the Schmeeckle Brother Construction Company.
The Schmeeckle company has overseen the construction of 19 other beef packing facilities since the 1980′s.
"What I told David is this will be the best plant in the United States but the next one we build will be a little bit better, that is just what we try to do on these projects figure out the best way to do things," Schmeeckle said. "The Sustainable Beef plant is an improvement of the last projects we built."
Schmeeckle also addressed how the state-of-the-art facility will do its part in controlling odor and pollution emitting from the plant.
"The odor is in the fumes when they warm, so we cool the fumes down to start with," Schmeeckle said. "Then we run them through scrubbers, and then we have a chemical that goes on them, so when we discharge the air now there is no odor to it because the odor has been cleaned out of the air stream. I grew up in Fort Morgan, Colorado, we had a sugar factory and a beef plant and there was a sewer right along the road, so I grew up knowing what that was all about. It is really important to us to be a good neighbor and I know that is how David feels. We actually had some people from the town travel to a plant we built near Bosie, Idaho to try to detect an odor and check it out since it is a twin plant of Sustainable Beef."
1,105,221 cubic yards of fill have traveled to the site in recent weeks according to the Schmeeckle company, who also estimates that from the start of the project, 8,963 yards of concrete have been poured, and, 1,075 pieces of precast concrete have been used out of the approximately 3,300 pieces to complete the entire project.
The plant is anticipated to be fulling functioning by the summer of 2025, meaning calves born next spring will be eligible to be processed in the Sustainable Beef plant. Once fully operational, Sustainable Beef will operate 1,500 head a day and all cattle are expected to come within a 250-mile radius from North Platte.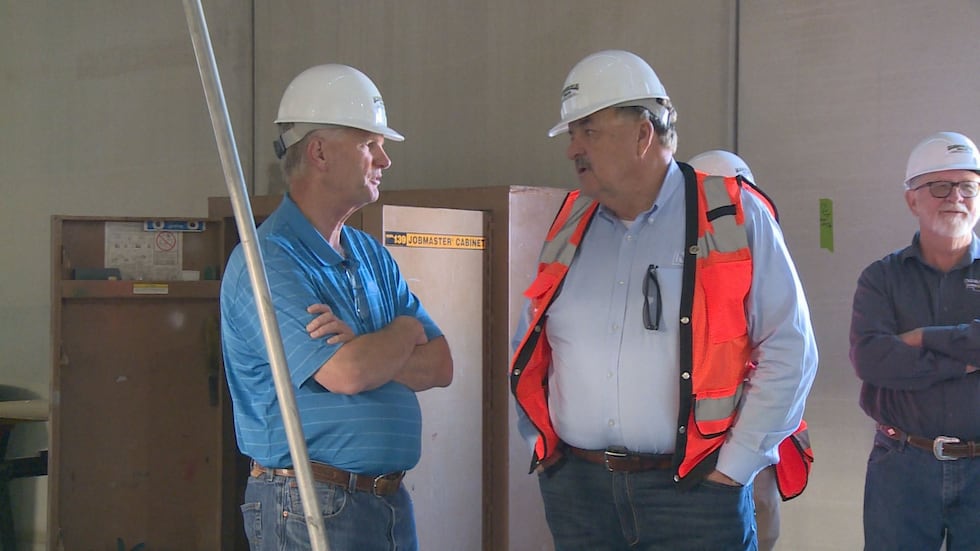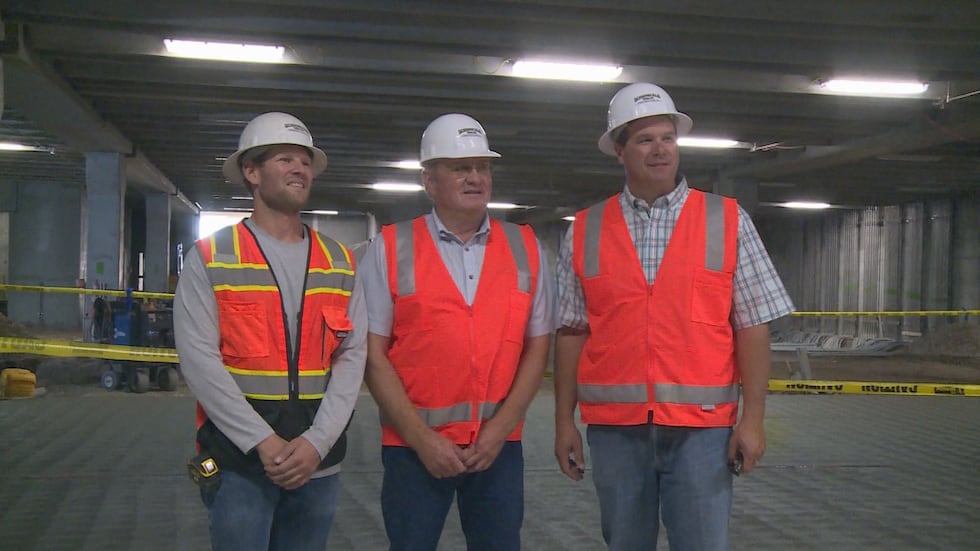 Copyright 2023 KNOP. All rights reserved.