Warm and sunny conditions going into the weekend; Cold front moving through Monday into Tuesday
Published: Sep. 29, 2023 at 8:24 AM CDT
NORTH PLATTE, Neb. (KNOP) -SCOTTSBLUFF,Neb.(KNEP)- The forecast for this weekend will fell like we are still in summer, with changes coming into Monday and Tuesday.
High pressure is still in our region, and this will continue to pump in warmer than average temperatures, which will be in the low to upper 80s with lows in the 50s and isolated 40s. The humidity will be low due to a cold front along the Gulf Coast closing off any significant moisture return across the area. Sunny skies will cast over the area with light winds during the period.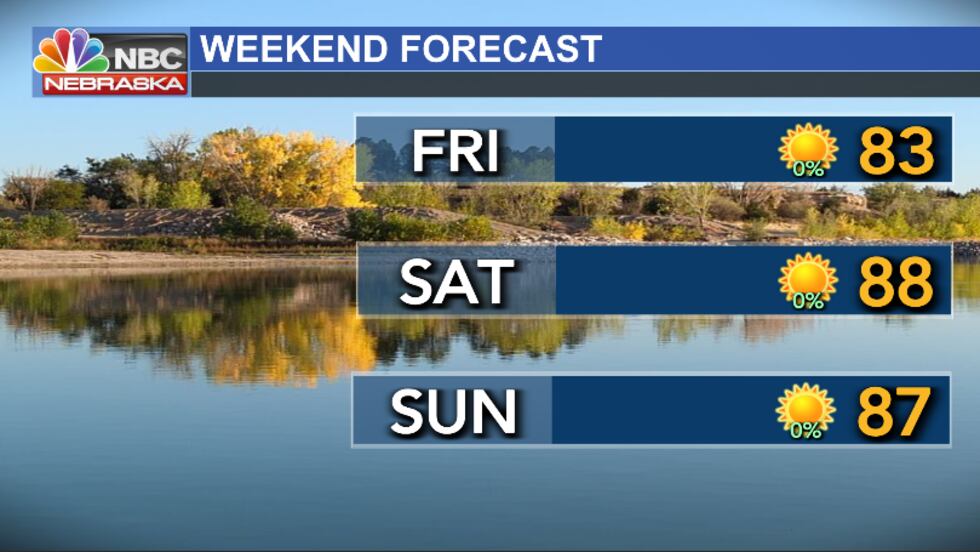 During the early portions of next week, a cold front will be pushing through the area. This will bring in some moisture across the area in the form of showers and thunderstorms. No severe weather is expected for now, but will keep you posted if any changes occur. The amount of rainfall during this time will be between .10 to .50 of an inch with locally higher totals. One thing to note is that this front will drop temperatures down from the upper 70s to low 80s Monday, into the 60s on Tuesday and into the rest of the week and the lows into the 30s and 40s, making it feel more like fall. Sunny skies will return across the area Wednesday into Thursday.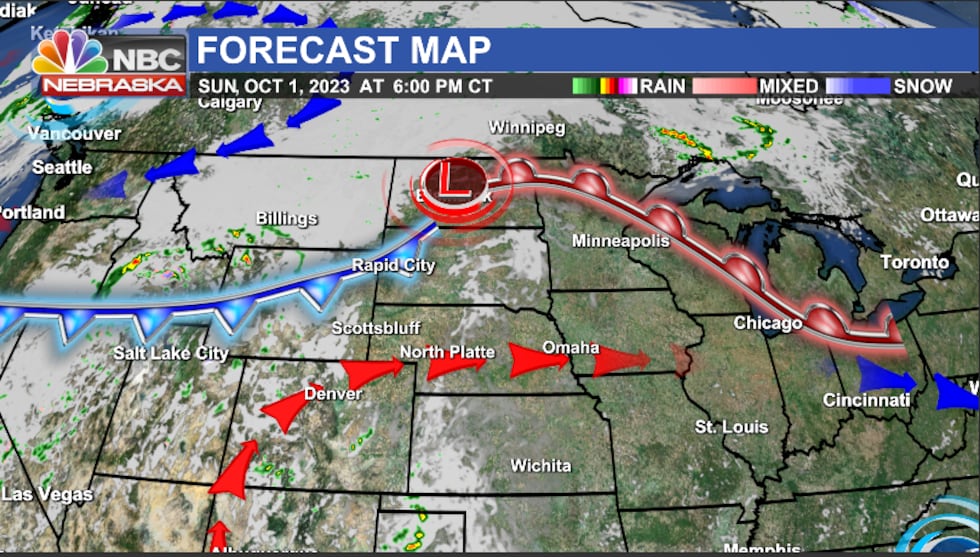 Copyright 2023 KNOP. All rights reserved.