Warm and sunny conditions Monday; Stormy and cooler conditions Monday night into Tuesday
Published: Oct. 2, 2023 at 8:40 AM CDT
NORTH PLATTE, Neb. (KNOP) -SCOTTSBLUFF,Neb.(KNEP)- One more warm and sunny day in store Monday, with conditions becoming stormy and cooler Monday night into Tuesday.
High pressure to our east and cold front to our west is going to allow to see warm and quiet conditions Monday. Highs will be climbing up into the mid to upper 80s with breezy winds with speeds around 5 to 15 mph to near 20 mph. With the winds coming out of the south and east, the air will feel on the humid side, so the muggies will return across the area.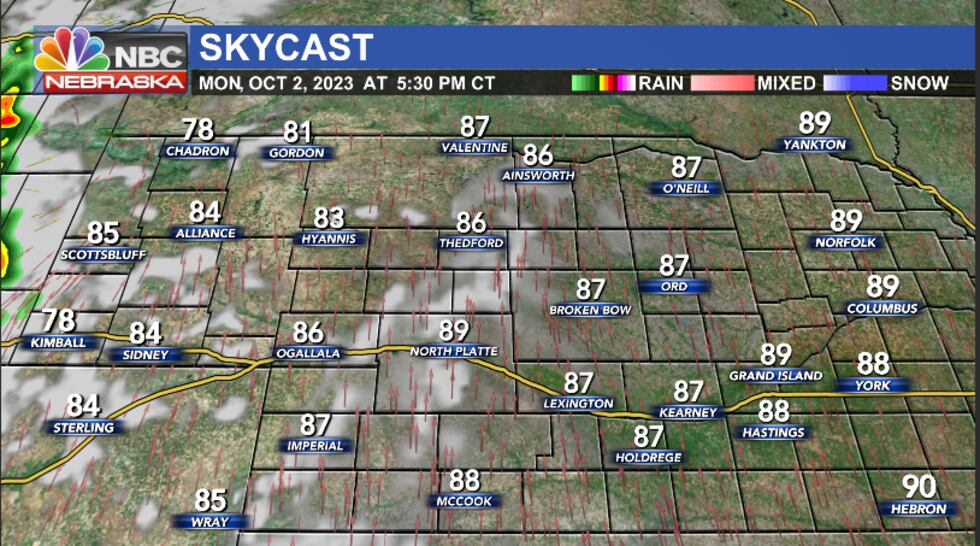 As we head into Monday Night into Tuesday, our cold front will pushing through. This will ignite some shower and thunderstorm activity. The main timing for these storms will be between 5 p.m. MDT Monday until 6 a.m. MDT Tuesday for the Panhandle, and 7 p.m. CDT Monday until 7 a.m. CDT Tuesday and 3 p.m. CDT Tuesday until 7 p.m. CDT Tuesday for Greater Nebraska. Some storms could be on the strong to severe side, with damaging winds, hail and isolated tornadoes possible. Lows overnight Monday will be in the 40s and 50s. Highs will drop into the 60s and 70s Tuesday with a northeasterly flow. Quiet conditions will return Wednesday into the weekend, with highs in the 60s and 70s and lows in the 30s and 40s. Frost is quite possible in some areas during this time.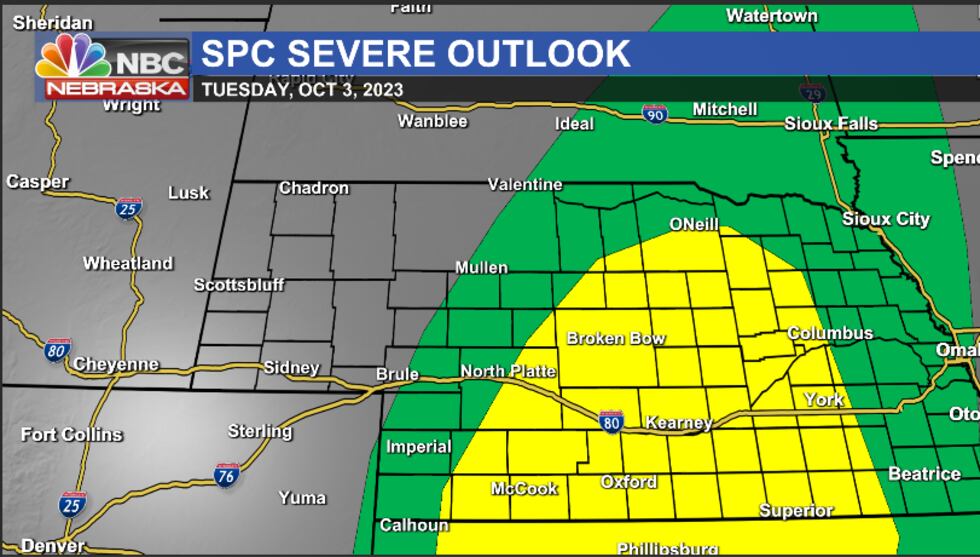 Copyright 2023 KNOP. All rights reserved.