Preparing for winter with emergency kits for homes and vehicles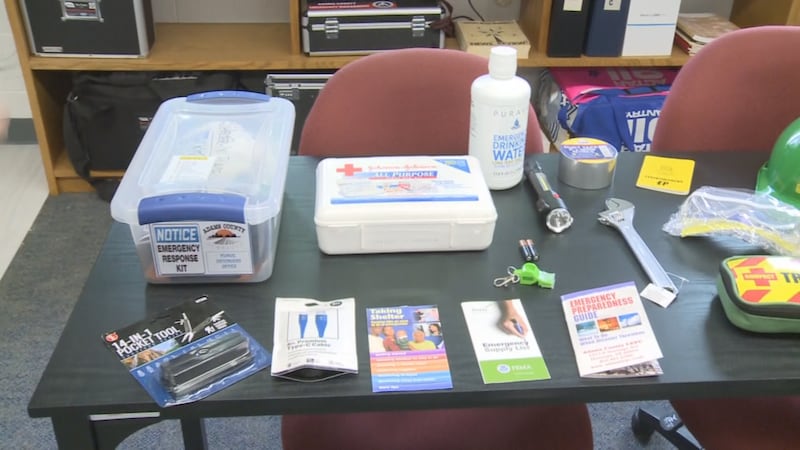 Published: Nov. 14, 2023 at 7:48 PM CST
NORTH PLATTE, Neb. (KNOP) - With winter approaching, being prepared for an emergency situation can be critical.
Region 51 Emergency Management Director Brandon Myers says just having a plan in place can be very important.
"We have a disaster and the disaster could be the fact we get a blizzard and we lose power for three to five days. Having a kit that is already assembled in the home saves time and you don't have to scurry around looking for everything. Everything is in one spot in a backpack or duffle bag or something like that," Myers said.
People can make their own kits or come up with a plan on what to do in case of severe winter weather. Having extra things like clothes, flashlights, electric candles and even hard plastic and duct tape can be an aid to those without power or any other winter emergency.
Having a kit for a car is just as important as having one for a home. Having a roadside kit along with medical kits that can also come with medical supplies along with roadside flares can help. Along with jumper cables, extra blankets, food, and water can all go a long way to keep safe in cold temperatures.
Click here to subscribe to our NBC Nebraska News 2 daily digest and breaking news alerts delivered straight to your email inbox.
Copyright 2023 KNOP. All rights reserved.