Woman wins top prize on losing lottery ticket with second try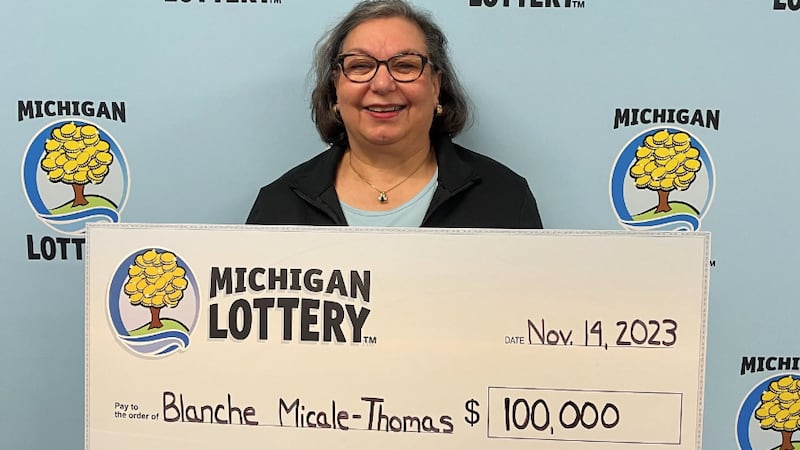 Published: Nov. 16, 2023 at 1:12 PM CST
ST. IGNACE, Mich. (Gray News) – A woman in Michigan has a new appreciation for second chances after winning the top prize in the state lottery's 500X Money Maker second chance game.
Blanche Micale-Thomas, 73, bought two Money Maker tickets and won $500 on one, but the other was not a winner.
She earned entries into a random drawing that took place Nov. 2 by scanning her non-winning ticket on the Michigan Lottery app for a second chance entry.
"I saw an email that I won $100,000 in the second chance drawing, but I didn't believe it was real, so I called the lottery," Micale-Thomas said. "When they confirmed I was the winner, I couldn't believe it. 500X Money Maker is my new favorite game!"
She told lottery officials she couldn't sleep the night before getting her check and got out of bed at 3 a.m., ready to drive to headquarters.
With her winnings, Micale-Thomas plans to take a trip to Las Vegas, donate to a few charities and save the remainder.
Each second-chance drawing awards:
1 winner of $100,000

5 winners of $10,000

20 winners of $1,000

60 winners of $500
Copyright 2023 Gray Media Group, Inc. All rights reserved.