Mainly sunny with mild temperatures Friday into Saturday; Beneficial Rainfall Sunday into Monday
Published: Nov. 17, 2023 at 8:31 AM CST
NORTH PLATTE, Neb. (KNOP) -SCOTTSBLUFF,Neb.(KNEP)- The skies over the next couple of days will be filled with sunshine, with the clouds and rain moving in Sunday into Monday.
High pressure will be on top of the area Friday into Saturday, and this will bring us tranquil conditions around here, and the temperatures will be above average for this time of year. Values for highs will be in the 50s and 60s, and lows in the 20s and 30s. Breezy winds to around 5 to 15 mph will be occurring as well, with the humidity increasing between Friday into Saturday with the wind direction changing from northeast to southeast.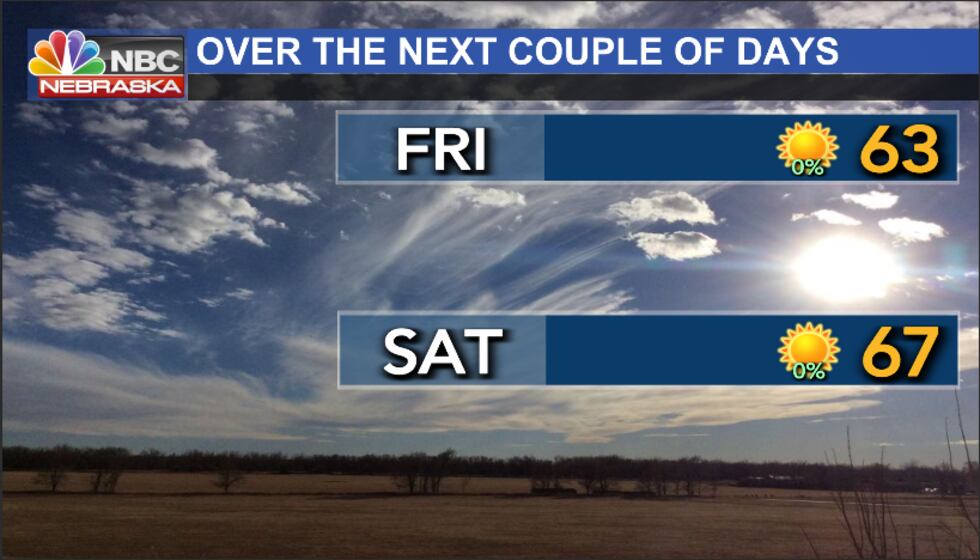 As we head into the day Sunday and Monday, things will be turning cloudier, wetter and cooler. The reason is because an area of low pressure will be pushing into the area. This will set the stage for some wrap around moisture in the form of rain showers across the area, especially along and east of Highway 83. General amounts of rainfall will be between .1 to .25 inches of rain with locally higher totals. Some wet snow showers are possible Sunday Night into Monday Morning. Highs will be dropping into the mid 40s to mid 50s during this time.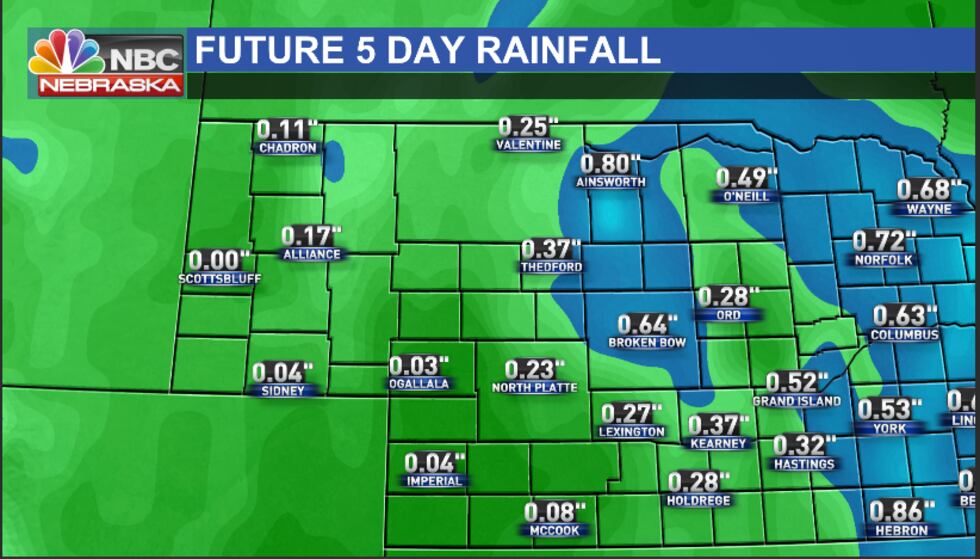 Once we get into the rest of the Thanksgiving week, conditions will be become sunnier and colder, with temperatures plummeting into the 30s and 40s with breezy winds. Thanksgiving night into next Friday will need to be monitored for some wintry precipitation moving into the area due to an area of low pressure moving into the area. We will keep you posted on this as we get closer towards the possibility of this event.
Click here to subscribe to our NBC Nebraska News 2 daily digest and breaking news alerts delivered straight to your email inbox.
Copyright 2023 KNOP. All rights reserved.