Digital Content Producer
Lincoln, NE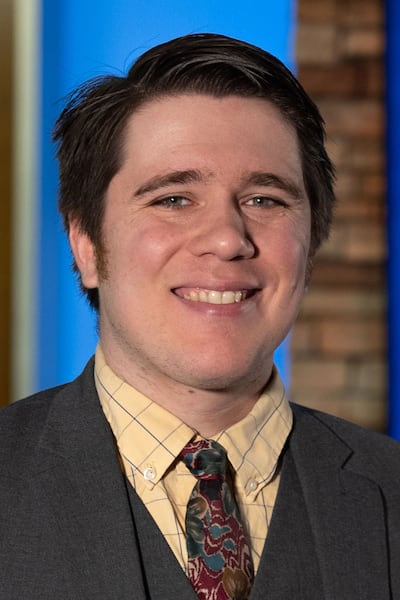 Jacob Elliott joined 10/11 as a Digital Content Producer in February 2019.
Jacob Elliott graduated in December 2016 from the University of Nebraska-Lincoln with degrees in English and Broadcasting, and minors in Art, Psychology and Japanese. For three years, he worked at the Daily Nebraskan, where he wrote for both the News and Art departments.
After graduation, Jacob briefly interned at 89.3 KZUM, where he shot video and worked on articles for the station. Soon after, Jacob started a part-time position at KLKN. There, he worked on graphics and audio for a year and a half.
In his spare time, Jacob enjoys creative pursuits including drawing, writing, reading, various hand-crafts, and Dungeons and Dragons. Jacob is a life-long learner, and is always eager for new skills and experiences.
Jacob Elliott is a natural-born Lincolnite. Fond of his city, Jacob enjoys going to various local events such as First Friday, the Farmer's Market and Jazz in June.
Education
University of Nebraska Lincoln: Bachelor's Degree in English and Broadcasting; Minors in Art, Psychology and Japanese (2016)