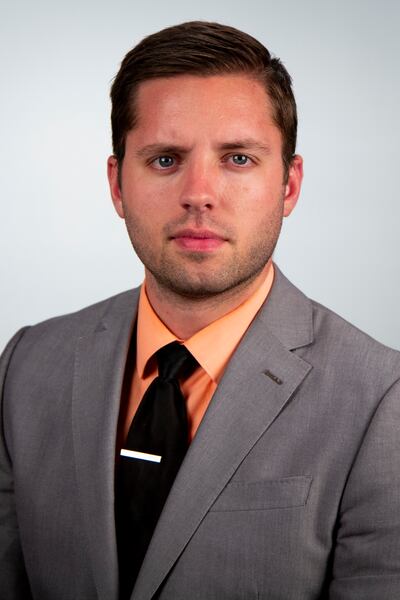 Josh Roberson is born and raised in Shreveport, Louisiana. After starting as an intern and overnight photographer/editor at a local station in his hometown, Josh realized he had a love for hard hitting news and began practicing reporting in front of the camera. Josh got his first reporter job in Myrtle Beach, South Carolina where he participated in award winning coverage of Hurricane Matthew, a category 4 hurricane that swept up the East Coast in 2016. He then got the opportunity to move back to his hometown and became the morning reporter for KSLA in Shreveport. After a year and a half that included launching a state of the art Alert Center and part time anchoring, Josh got the break he wanted by becoming part of the best news team in New Orleans in WVUE Fox 8. As a kid, it was always Josh's dream to live in NOLA and be a part of the vibrant city, the culture, and of course the food. In his spare time, Josh enjoys spending time with friends outdoors, weight lifting, yoga, checking out the local restaurants, and rooting for the New Orleans Pelicans. He's excited now have the opportunity to anchor and help launch the brand new weekend morning show!
Updated: Feb. 20, 2023 at 8:01 AM CST
|
By
Josh Roberson
and
Debra Worley
After more than a century, Muniz said her love for New Orleans and Mardi Gras hasn't faded, and she still plans to get the most out of life.
Updated: May. 14, 2022 at 6:39 PM CDT
|
By
Josh Roberson
and
Jordan Gartner
A Louisiana mother got the chance to hear her son's heartbeat one more time, even after she lost him in a car crash.
Updated: Dec. 6, 2021 at 6:10 AM CST
|
By
Ken Daley
,
Josh Roberson
,
FOX 8 Staff
and
Gray News staff
Passengers said they were required to show proof of vaccination before boarding in New Orleans and were tested for COVID-19 exposure on Saturday before disembarking Sunday.