DHHS initiates programs aimed at reducing child abuse, neglect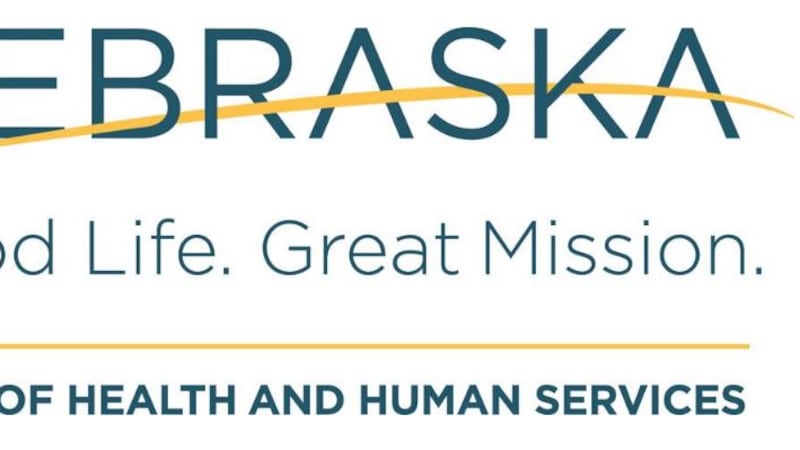 Published: Sep. 7, 2017 at 3:08 PM CDT
Stress related to the family's needs is all too frequently a source of tension and sometimes may result in child abuse and neglect.
To help families address their worries and deter child abuse and neglect, the Children and Family Services Division (CFS) in the Department of Health and Human Services (DHHS) has initiated several programs to meet the needs of families and lower their stress levels.
"We are committed to keeping kids safe by reducing child abuse and neglect in Nebraska," said Courtney Phillips, CEO of the Nebraska Department of Health and Human Services. "These preventive programs use local resources to help families find a pathway to meet their needs. This approach also establishes a local base of support, which has been found to provide the long-term success for reducing child abuse and neglect and supporting families."
Included in DHHS' 2016 Business Plan were initiatives designed to better serve children and strengthen families, said CFS Director Matt Wallen, including:
Alternative Response connects families with less severe reports of child abuse/neglect, with the community supports and services they need to enhance the parent's ability to keep their children safe and healthy.
Intensive Family Preservation services are delivered in the family's home. These short-term and family-focused services are designed to keep children safe by assisting families in crisis improve parenting and family functioning.
Family-Focused Case Management provides intensive case management by alleviating barriers to family stability while working to self-sufficiency.
In addition, another program, which is in the DHHS 2017 Business Plan, is planned to start in October:
Family Centered Treatment reduces the need for out-of-home placements and stabilizes families and youth by addressing chronic family functioning issues through an evidence-based model using a trauma-informed perspective.
Other programs also help to reduce child abuse and neglect:
Structured Decision Making® uses clearly defined and consistently applied decision-making criteria while screening for investigation, identifying immediate threats of harm and estimating the risk of future abuse and neglect.
Bridge to Independence provides stable support for young people as they cross from foster care to adulthood. Training prepares the young adults for parenthood and the responsibilities of safely raising a child.
"These programs have proven to be successful, yet, despite all our efforts, child abuse and neglect will still occur," said Matt Wallen, director of Children and Family Services. "It's important to remember that according to state law, anyone who suspects or knows of child abuse or neglect must report it to the Child Abuse and Neglect hotline, law enforcement or a local DHHS office."
Calls to the Hotline (1-800-652-1999) are confidential. A specially trained case manager gathers information to determine if an assessment should occur using an evidence-based decision tool.
Wallen said the following are warning signs of child abuse or neglect to keep in mind:
Lack of enough food or clothing or a safe place to live;
Unexplained or repeated injuries like bruises, welts or cuts;
Not following a doctor's orders;
Children left unattended under age six;
Lack of supervision to keep a child safe, and
Knowledge of or interest in sexual behaviors that are not age appropriate.
"It's important for us to watch out for the well-being of each other, and especially defenseless children," said Wallen. "They only have the people around them to help protect them from abuse and neglect. DHHS will continue working diligently to respond to the needs of families so they can stay together safely."
Wallen said the following case provides a real life example about how these services better support families.
One Omaha woman, Mimi, attests to the effectiveness of Alternative Response when a DHHS worker assisted her family. DHHS was contacted when her daughter had an unexplained bruise. On investigation, it was discovered dad, who struggles with alcohol addiction, caused the bruise by pinching the child. In addition, her daughter also had school discipline problems. DHHS worked with them to develop a family plan including substance abuse evaluation. A substance abuse sliding fee scale for dad's treatment was arranged from a community organization. To afford the costs, groceries were purchased to ensure the family plan was maintained.
Three months later, after a domestic violence incident, dad was arrested leaving her with two daughters to support. The DHHS case manager supported Mimi during legal proceedings. A new family plan and budget were developed by Mimi and the DHHS case manager. Assistance was provided to help Mimi change utilities to her name, pay the hook-up fee and her bill, and license her vehicle so she could get to work and continue to provide for the family.
With dad out of the house, Mimi's oldest daughter, who struggled in school, fared well. DHHS also assisted in registering her to attend an organization that supports girls with research-based programs so they can better navigate the trials of growing up.
A local organization stepped up with a scholarship to pay the costs. Mimi was told that her family was eligible to receive other DHHS assistance to help her transition to her new life until she could support her family independently. Local organizations bought clothes and school supplies for her daughter, donated furniture, and family support services provided parenting skills training and where to locate other local sources of assistance.
All this support has had a positive effect. Mimi's oldest daughter is doing very well in school and her youngest daughter is developing on course with her age. While some of Mimi's friends expressed concern about DHHS' program, she found Alternative Response the perfect program that provided security and a pathway to self-sufficiency. Now on stable ground and living independently, Mimi and her family no longer need Alternative Response services.