Dog rescued on the 4th of July after missing for a week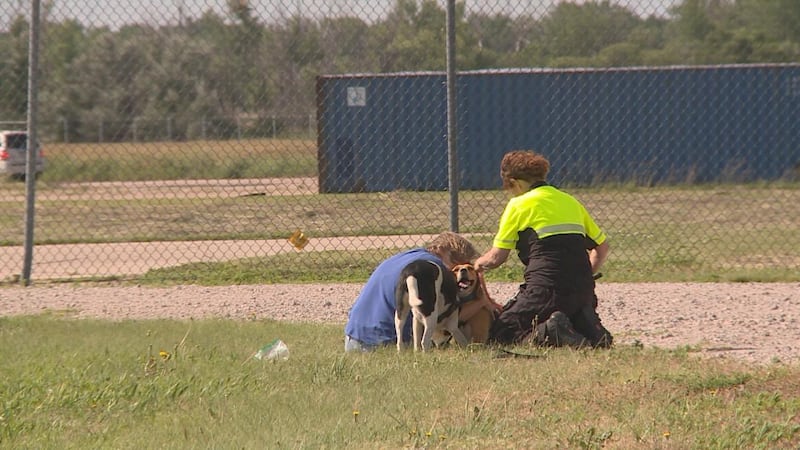 Published: Jul. 4, 2019 at 4:34 PM CDT
The 4th brought favor to one pet owner whose dog had been missing for a week.
Vicky Denton was camping with her husband and dog Gracie at the Holiday RV Park when Gracie got loose and dashed away last Thursday.
There had been spottings of the Walker Coonhound across town. So Denton did not give up hope of finding her pup.
Paws-i-tive Partners helped put together a search party Thursday morning, even bringing in a K-9 search investigator to track the dog down.
The search was gladly disrupted by a call from the Lincoln County Sheriff's Department.
Deputy Brett Schmidt had stopped at the weigh station by the airport to let his K-9 out for a break. The biggest hero of the day, Bella, ran off to find Gracie in a field by the airport.
"She was paying attention to this dog over here barking, and I was wondering what are you going crazy for. So I looked over and saw this dog that looked like a beagle," said Schmidt.
K-9 investigator Karen TarQwyn says that travelling is tough on pets.
"They're out of their element, and are more prone to run away thinking they'll find safety," said TarQwyn.
The 4th of July Holiday is also stressful for pets because of the noises and activity. They should be kept in a safe environment.