Double Dip ice creamery now open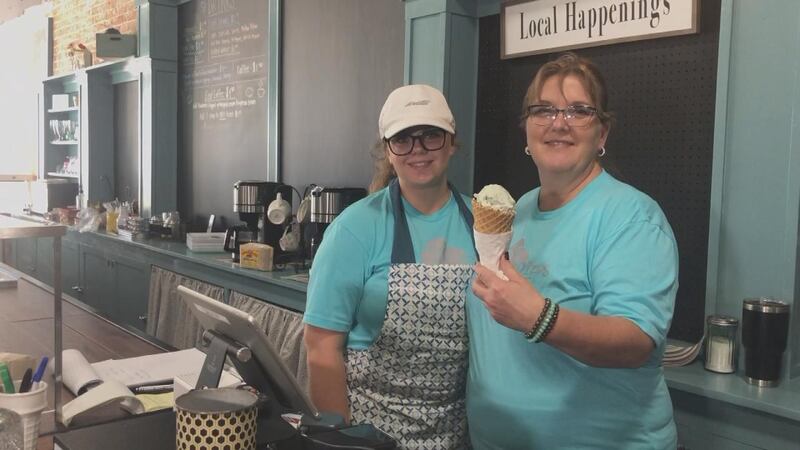 Published: Aug. 14, 2019 at 6:26 PM CDT
Nothing connects to your inner child quite like ice cream and the Double Dips Ice Creamery is here to do just that. Owner Lori Bergman moved into the location after operating an ice cream trailer for nine years.
"I just decided, you know, it'd be fun to have an ice cream shop on our downtown," Bergman said.
The shop officially opened today, serving up 24 flavors of ice cream, shakes, homemade fudge and pies. Several specialty sundaes are available too, including Bergman's favorite.
"I would say the 'Joe Town,' if you like cherry mash over vanilla ice cream, I'd say that the best one we have so far," Bergman said.
Keep an eye on Double Dips' Facebook page for contests and specials.