Podcasting, a fast growing trend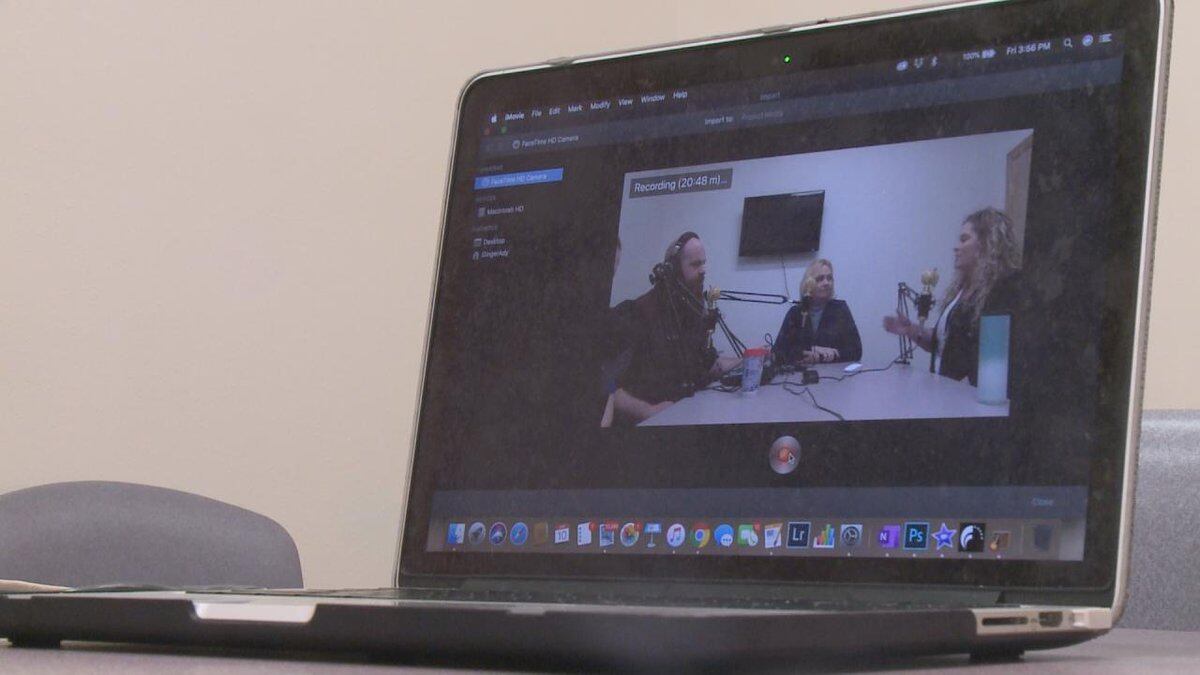 Published: Jan. 19, 2020 at 4:20 PM CST
Podcasts are an audio, and sometimes video, recorded program. They're much like a radio talk show which exist on the internet and can be consumed at anytime.
Apple Podcasts reported to have 800,000 shows and over 30 million episodes as of December 2019. According to Edison Research and Triton Digital, there are currently 62 million Americans who listen to podcasts each week.
Ginger Ady and Jerhome Windecker are the hosts of "North Platte In A Nutshell" which can be found on YouTube as well as other podcasting platforms.
They interview various businesses, organizations and people in North Platte who have an interesting story to tell.
Windecker said one of the reasons for the explosion of podcasts on in the industry is the convenience.
"It's so easy to do. You can download an app and record it right on your phone. You don't need a microphone, you don't need a studio, you don't need any of that," said Windecker.
"The ease at which you can put one out I think a lot of people are just like, "Hey! I can do a podcast on hunting, makeup, etc."
While there aren't any qualifications necessary to produce a podcast, Ady believes it's important podcasters are diligent about educating themselves.
"You need to be able to put in the research to be able to find out the correct answers. That's one think Jerhome and I try very hard to do," said Ady.
Jerhome agrees.
"We live in an internet age. We can answer any question we want by getting into our pocket and getting into our phone. I think that we're seeing people be more informed about things because of that and well informed podcasts," said Windecker.
One of the heaviest questions surrounding the podcasting industry is, what does it mean for radio? As a former radio host, Windecker believes radio is here to stay.
"Radio can do things that podcasts can't. They can play music. Because of copyright rules and stuff like that podcasts really can't," Windecker said. "I think radio fits a need that podcasts don't and podcasts fit a need that radio doesn't. They can work together and supplement each other as opposed to being at odds with each other."
Windecker and Ady both agree there's plenty of room in the podcasting world and anybody who is interested should go for it.
"Take that first step and get started. They're going to suck for a while in the early days. But, the more you do it the better you're going to get. Who knows where it could go? If nothing else it's a fun thing to do in your spare time."