Riders brace high winds and temperatures for Gravel Grinder fun ride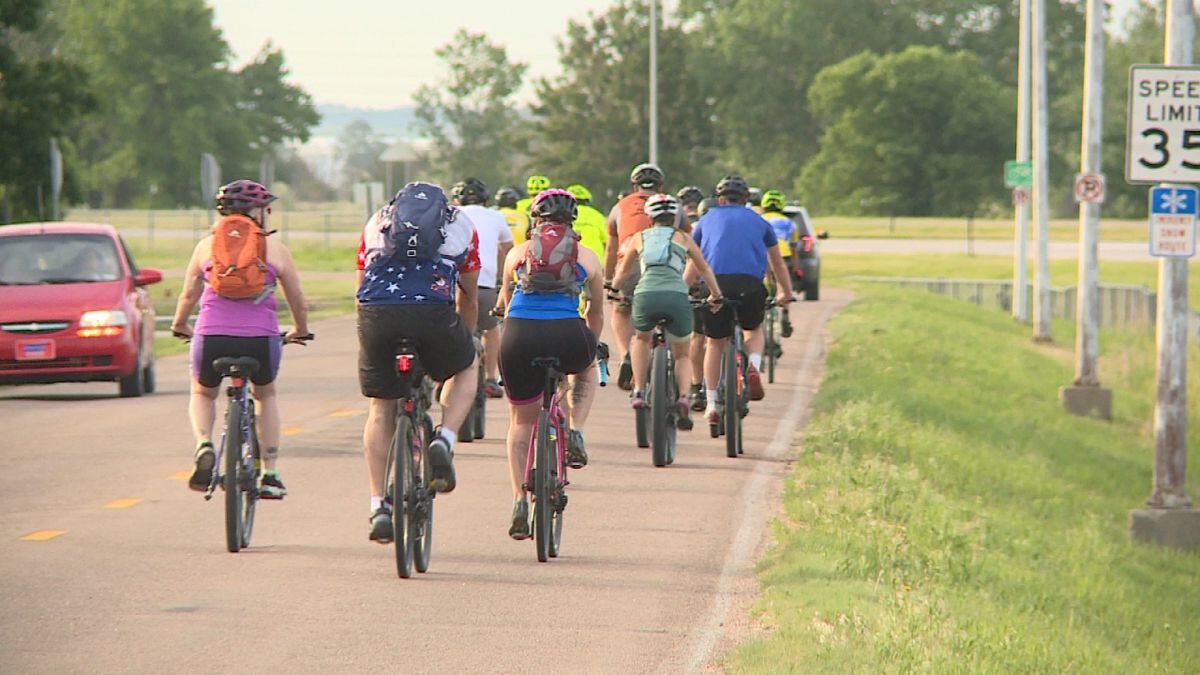 Published: Jun. 6, 2020 at 10:52 AM CDT
Bike riders had an early start this morning as the Buffalo Bill Rough Rider Gravel Grinder took place.
Bicyclists were sent off in two different groups starting at 7 a.m. from the Fort Cody Trading Post parking lot. The first wave of riders were completing the 75-mile course in its entirety. Those who left in the second group, rode the condensed 25-mile loop.
The event was originally planned as a race with three different mile courses to choose from, ranging from 25 miles to 150. Shae Caldwell, one of the events organizers, said they held out as long as possible before deciding to modify the event.
"We really waited until the very last possible minute to make a decision on what we were going to do. Rather than just cancel the whole thing, we decided to modify the event and turn it into a fun ride," Caldwell said.