Salvation Army feeds hundreds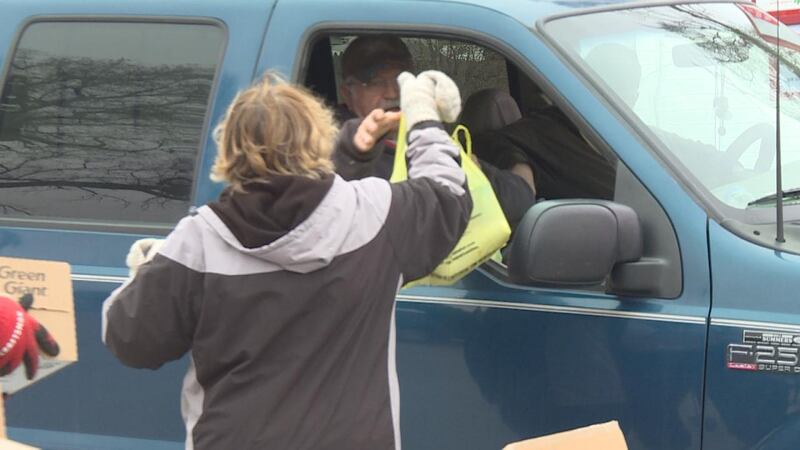 Published: Mar. 26, 2020 at 9:55 PM CDT
The Salvation Army is doing their part to support the community by handing out leftover food for those who did not get a chance to get some earlier in the day.
Volunteers bared the cold for hours to distribute food to the community. They handed out food from 6 pm to 9 pm. Cars lined up for blocks surrounding the building.
Sid Collins, a volunteer, said they have given hundreds of people food.
"There's over 100 cars that have went through the line already, so there's a great need out there right now," said Collins.
They instructed people to stay in their vehicle and pull around as directed to practice social distancing. They had ice cream, frozen corn, yogurt milk, and a even little bit of fresh deer meat.
Preston Keys, a volunteer, says he loves the reactions of others when given the food.
"We do it every Friday and it's always nice to see the people's face when they get the food," said Keys.
It was first come first serve until they run out of food. Volunteers say they love what they do because it brings happiness to others.
"Seeing the people's faces and talking to them and getting their response back, that really gets to me, hits me in my heart," said Keys.
Volunteers say donations are always needed.
"Any nonperishable items that people free free to donate to the salvation army here," said Collins.